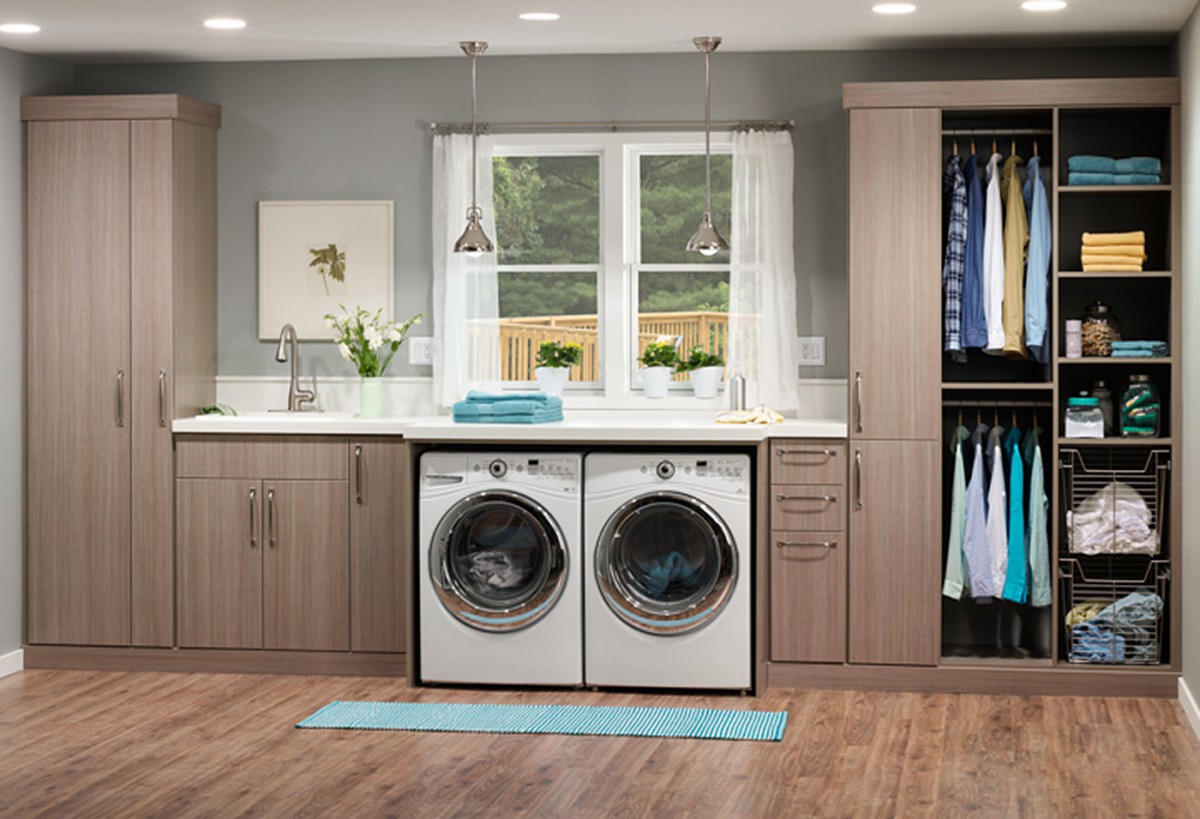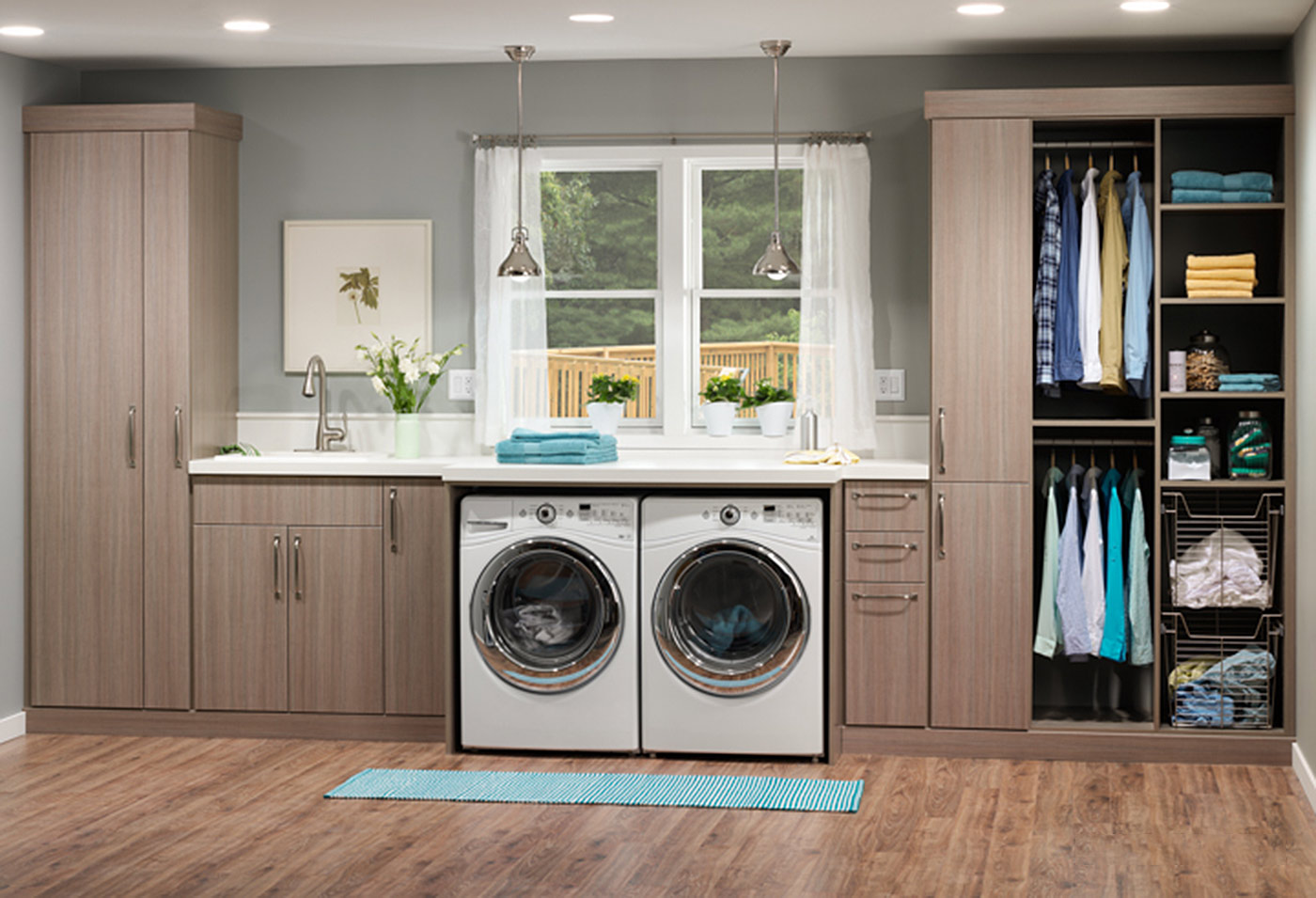 Custom Finishes & Organizational Accessories
Did you know that you can customize all of our Innovate Home Org products to fit your unique needs? Customizing your home's organizational systems – from custom cabinetry to closet, garage, and laundry room accessories – will set it apart, as well as reflect your unique style.



Whether you want to customize your finishes or your accessories, we can help you build your dream organization system. Learn more about our customizable features at Innovate Home Org below.
Product Pages – Contact Us Box
---
Cabinet Colors, Finishes & Drawer Styles
Cabinets are not one size fits all - and not one color or style either, for that matter. Customize your cabinetry to fit your style and your space with Innovate Home Org, including:
Closet Door and Drawer Styles/Finishes
Solid Color Cabinet Finishes
Wood Grain Veneer or Natural Wood Cabinet Finishes
Garage Cabinet Colors & Finishes
Forterra (sustainable structural panel) Colors, Finishes for Supports, Long Shelves and Countertops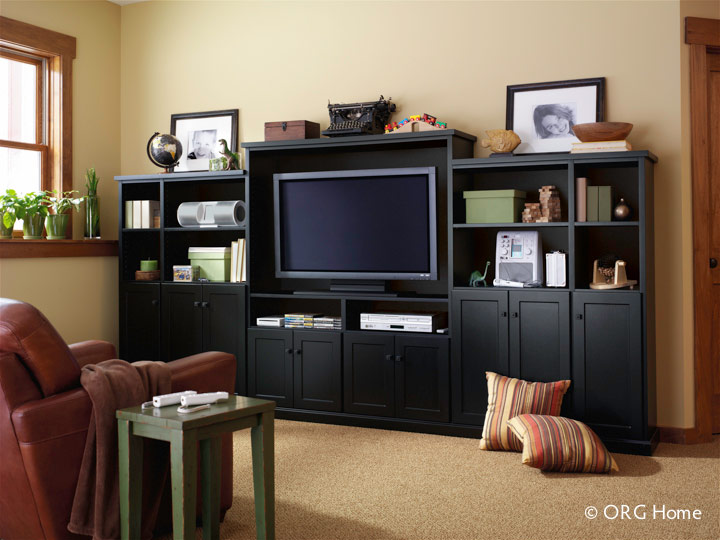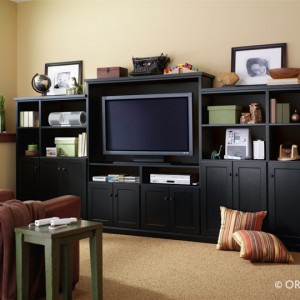 Shaker Drawer Style in an Entertainment Center
A Shaker door style works in Contemporary, Traditional and Transitional décor styles. With it's simple clean lines and 5 panel design it's a versatile choice. It looks right at home in this entertainment center in a Midnight black color.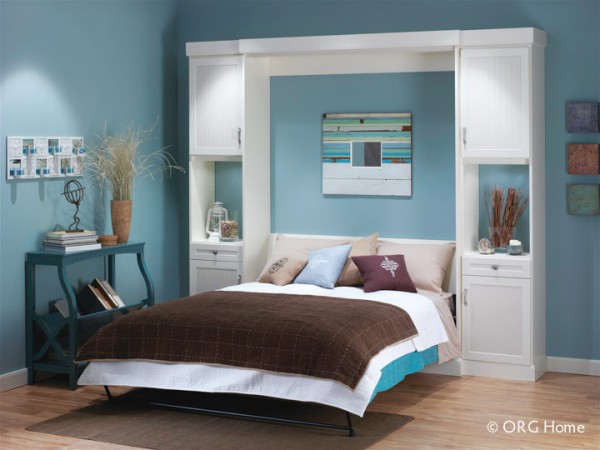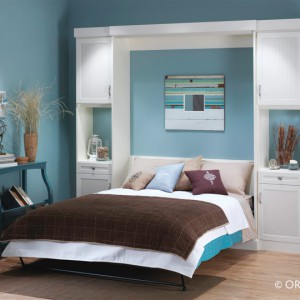 Arctic White Color Cabinets in a Bead Board Drawer Style in a Lustre Finish for a Murphy Bed
This bright Arctic white color can be a perfect compliment for a Downtown Short North apartment or loft.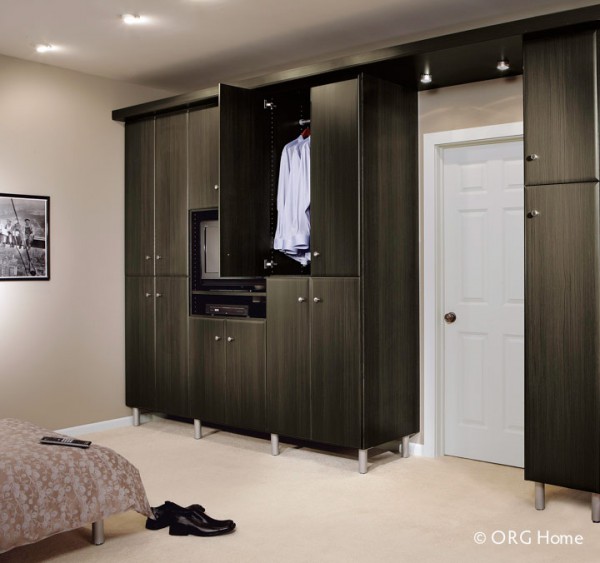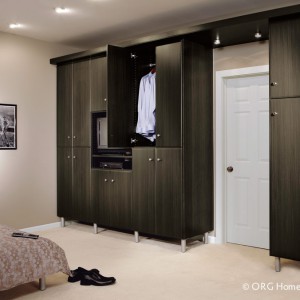 Ambassador Pattern Wood Grain Silk Finish Wardrobe Closet
This Ambassador natural wood grain pattern offers a polished look for this wardrobe cabinet. An excellent way to add storage where a closet does not exist.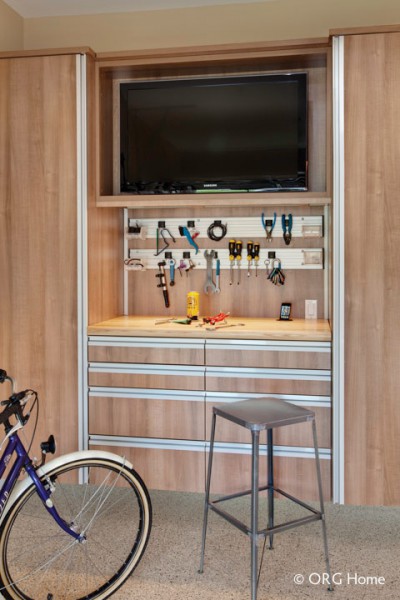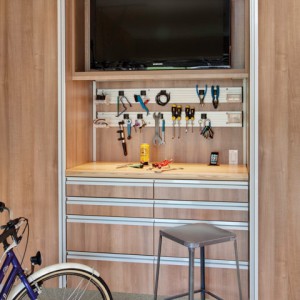 Chateau Finish Garage Cabinets with Media Center And Workbench
The Chateau finish provides an enticing space whether you're entertaining around the media center or using the handy workbench.
---
Closet Accessories
A place for everything and everything in its place. This can be true for your closet with just a few organizational accessories. Learn more about customizing your closets with Innovate Home Org and our closet customization accessories, including:
Storage for Ties, Belts, Scarves and Coats
Wardrobe Rods
Jewelry Trays and Drawer Dividers
Hampers, Baskets and Ironing Boards
Cabinetry, Drawers, Decorative Moldings, Sustainable Shelving and Millwork
Mirrors and Lighting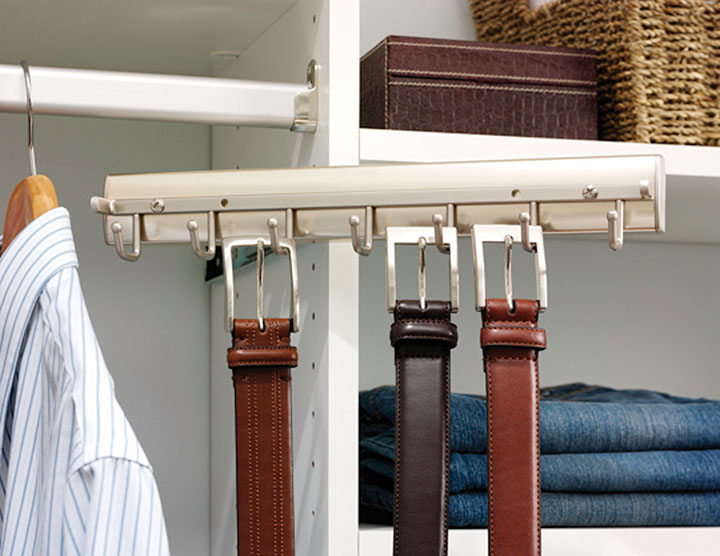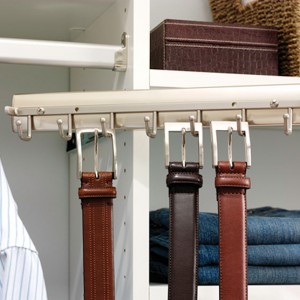 Premier Belt Rack
This belt rack will pivot up to 90 degrees and you can store either 7 belts or ladies scarves.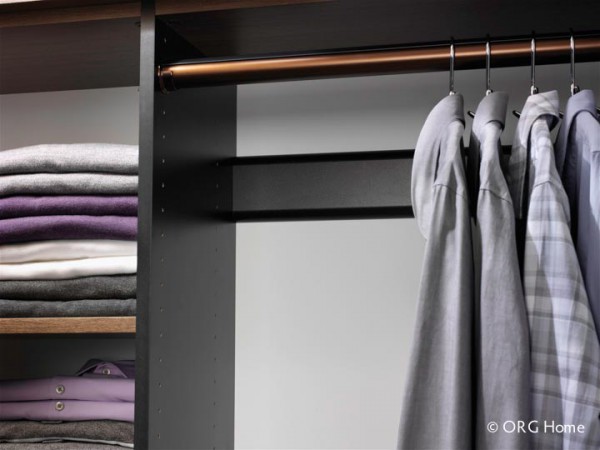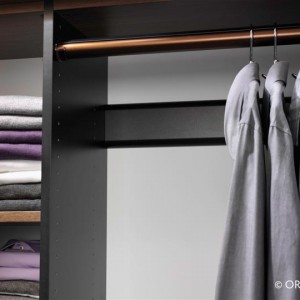 Oil Rubbed Bronze Wardrobe Rod
This oil rubbed bronze can add a distinctive and elegant touch to your closet.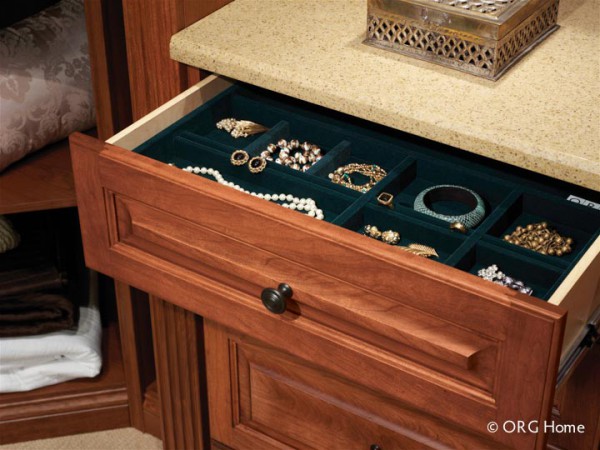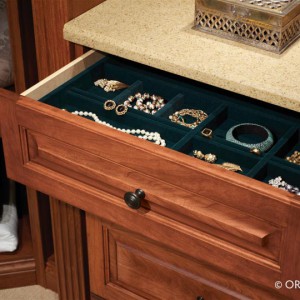 Jewelry Tray With An Optional Lock
Keep your jewelry organized with the velvet tray. For more valuable items there is an optional locking feature.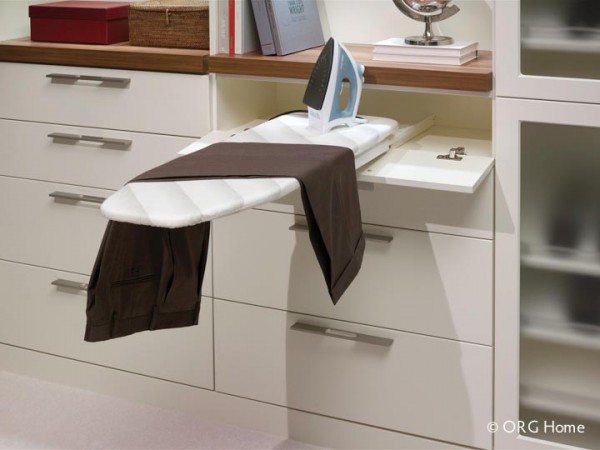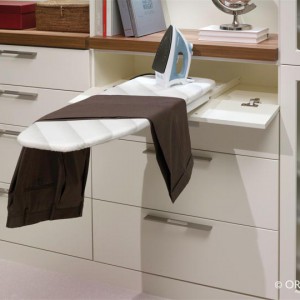 Pull Out Swiveling Ironing Board
Imagine how nice it would be to not have to trek down to the laundry room to press some paints or iron your blouse in the morning. This pull out ironing board swivels for use and then can be folded up and discreetly stored behind a drawer front.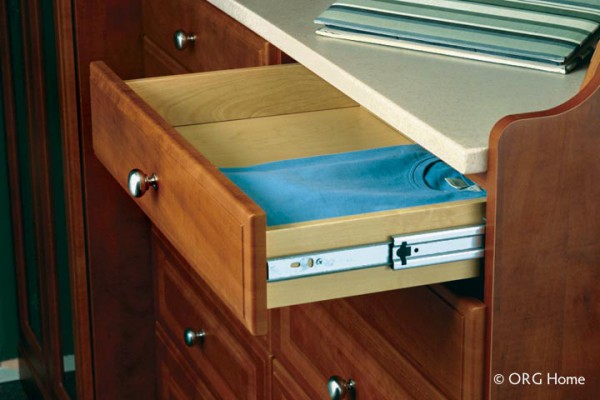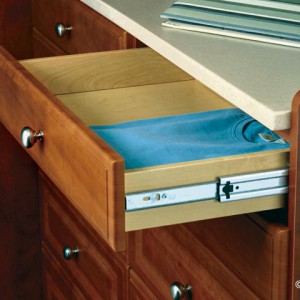 Woodgrain Drawerboxes
The woodgrain drawerboxes with a vinyl finish provide a higher end look. The fully extending glides make it easy to find items in the back of a drawer.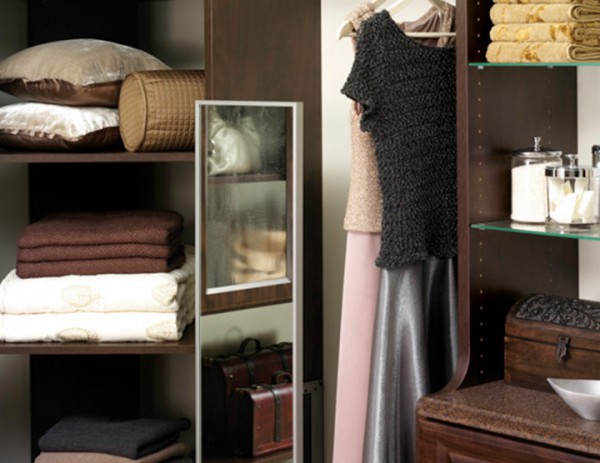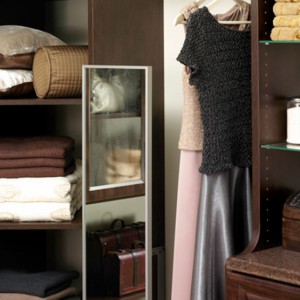 Hidden Mirror
This mirror is concealed in the space needed for a hanger and pulls out to provide you with a full view.
---
Garage Accessories
Organization doesn't need to end inside your house; it can extend to your garage too! Customize your garage storage with Innovate Home Org's garage accessories, including:
Silver Track Luxury Wall Accessory System
Org Wall Garage Accessory System
Garage Organization: Baskets, Storage Bins and Drawer Organizers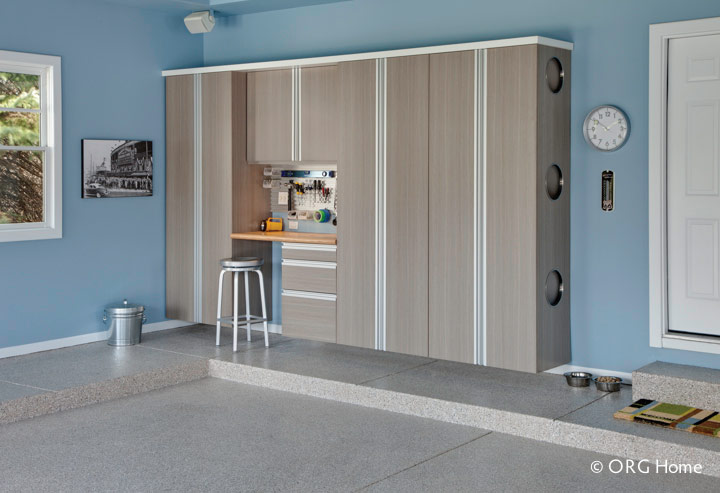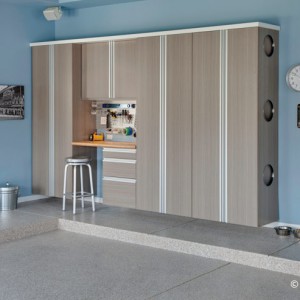 Silver Track Wall Organization & Bench
Sleek yet functional describes this work bench are with the Silver Track Wall system.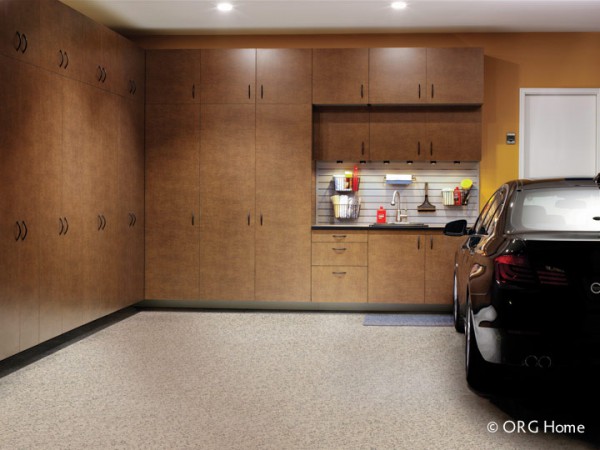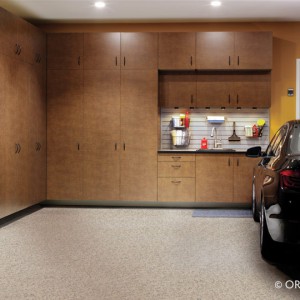 OrgWall Slat Organization System
Flexibility is the key with this system. With multiple hooks, racks, baskets and trays you'll be sure to find the right storage option for your upscale Columbus garage.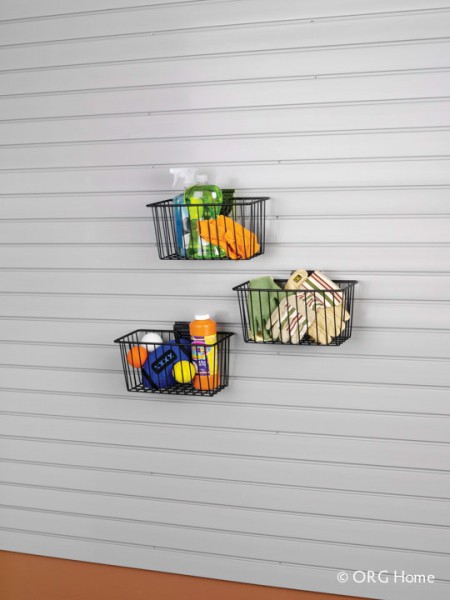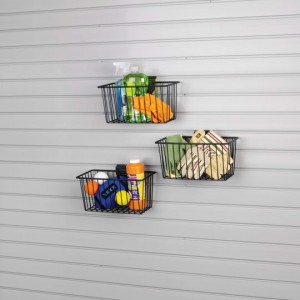 Small Baskets
Perfect for little items like gloves, lotions, bug sprays and lotions. Since the spacing in the metal is smaller items won't fall through.
---
Laundry Room Accessories
An efficient laundry room begins with efficient storage and organization. Choose the right accessories for your laundry room from Innovate Home Org, including:
Laundry Hamper and Basket Options
Laundry Room Accessories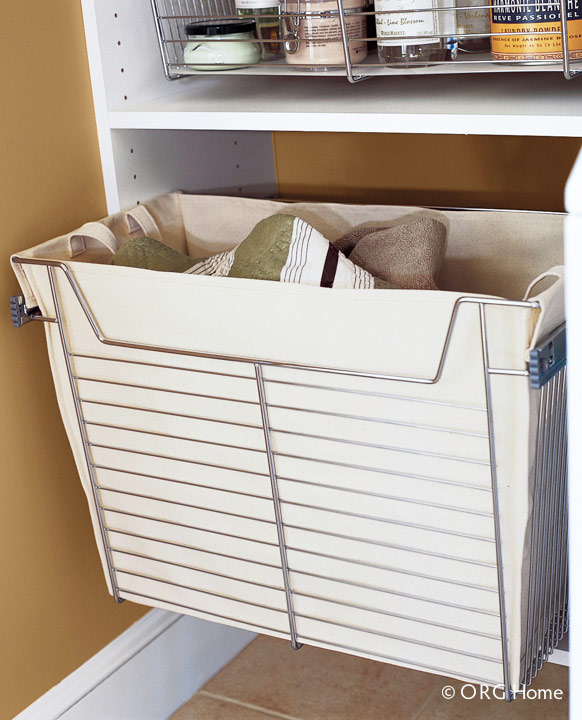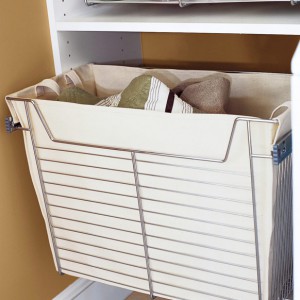 Slide Out Wire Hamper
This slide out canvas hamper is a convenient place to store dirty clothes before your ready to do a load of laundry.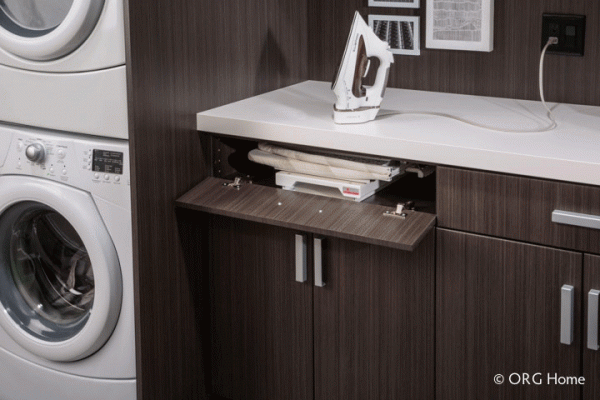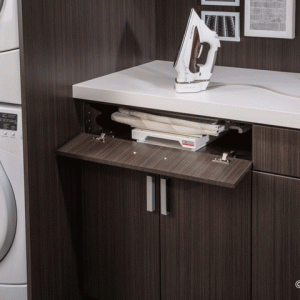 Fold Out Ironing Board
No need to get out the clunky ironing board for quick touch ups any more. This fold out ironing board can pivot into 3 positions and then will neatly tuck away back into it's small cabinet.
---
CTA – Free Consultation Button
Get the most out of your space and schedule a free design consultation today!
Free Consultation