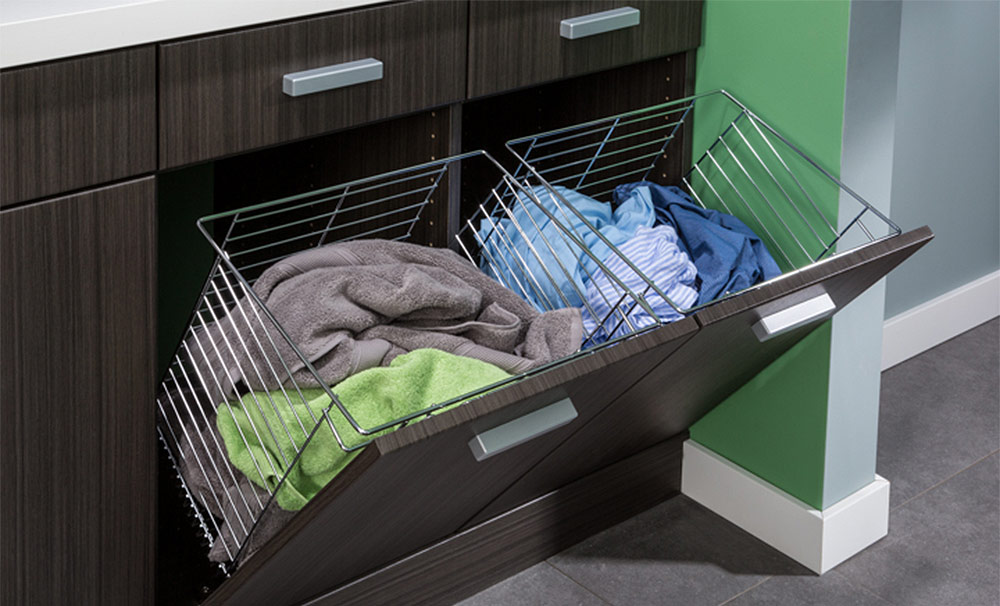 Just like the right accessories can make an outfit work, the right accessories can make for a more efficient and organized laundry room. Laundry Room Accessories The efficiency of laundry room accessories will help you save time not by reducing the number of garments you have to iron and can also keep dangerous cleaning supplier handy for you – but out of the reach of small children.

See the time-saving organization options from Innovate Home Org. check out options for your laundry basket, hamper and even a cool fold out ironing board to do a quick touch up on your clothes when you're on the run to an important downtown meeting, or attending the Columbus Symphony, the Wexner Center or the Arts Fest.

Product Pages – Contact Us Box
---
Laundry hamper and basket options
Eliminate and conceal those piles and laundry with easy to operate slide out hampers and baskets. Check out these hamper and basket choices.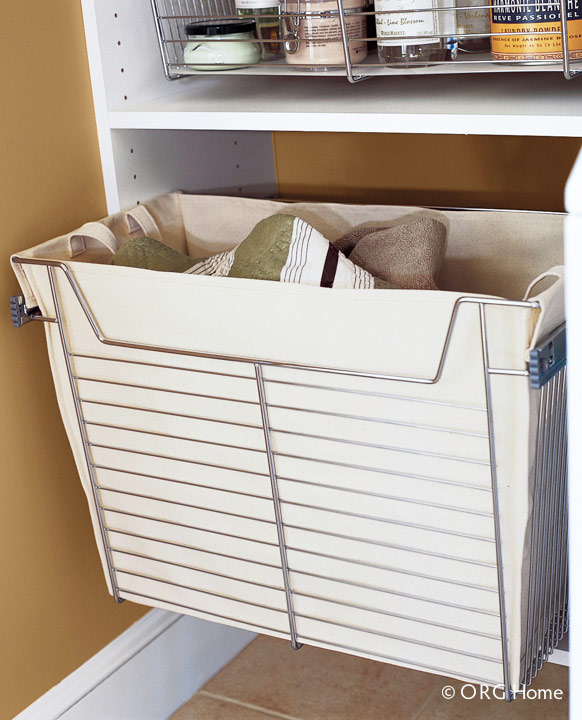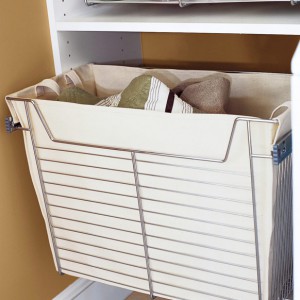 Slide Out Wire Hamper
This slide out canvas hamper is a convenient place to store dirty clothes before your ready to do a load of laundry.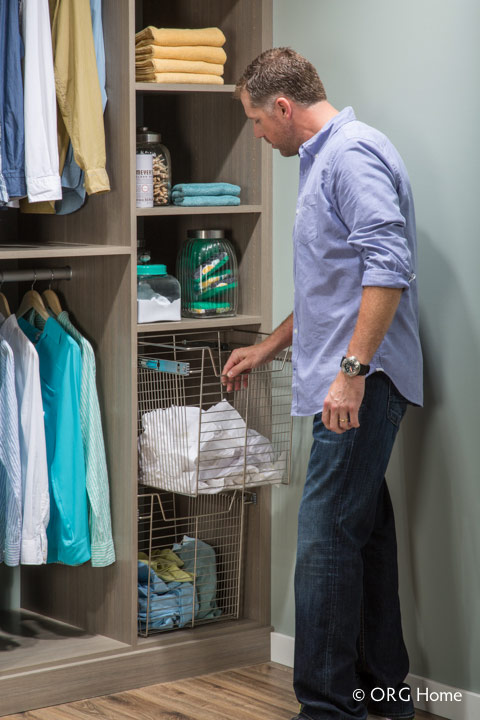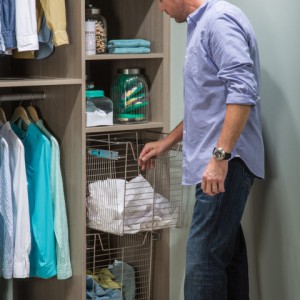 Full Extension Wire Slide Out Basket
Separate your dirty whites from your dirty colors with these wire laundry baskets. They can also be neatly hidden from view by adding a cabinet front.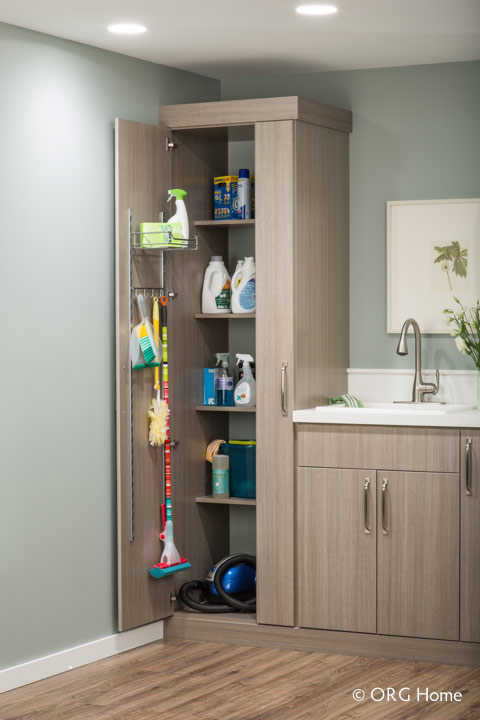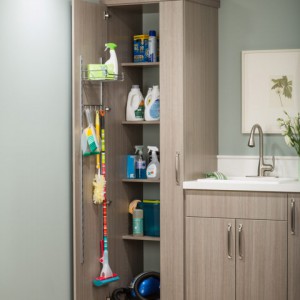 Small Basket Attached to Cabinet Door
This small basket is perfect for spray bottles or cans you want to quickly grab and go.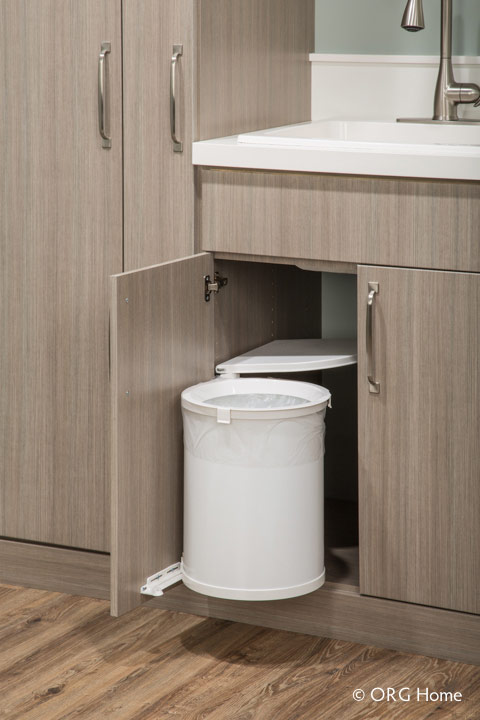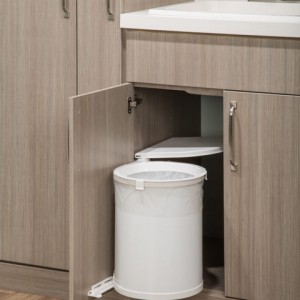 Trash Bin or Laundry Hamper
This door hung unit can be used for trash or as an additional laundry hamper.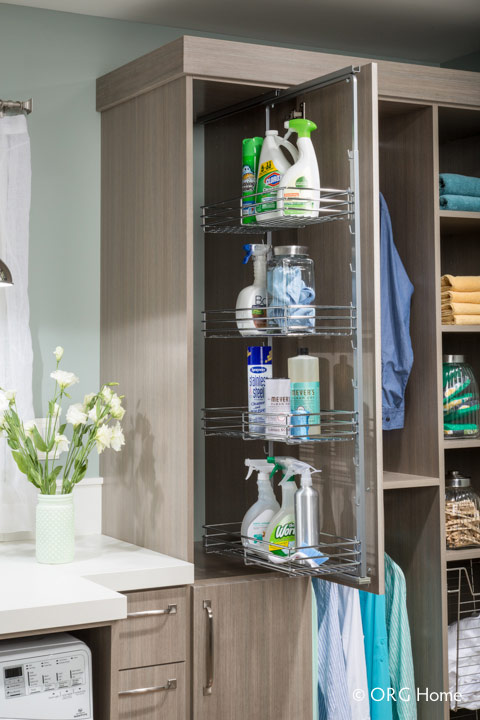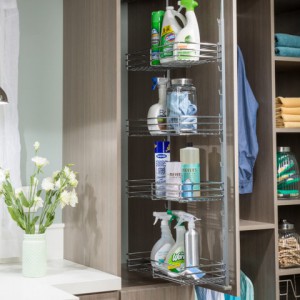 Door Mounted Baskets
This series of baskets can be attached to a door front and positioned higher to keep cleaning supplies outside the reach of your young children.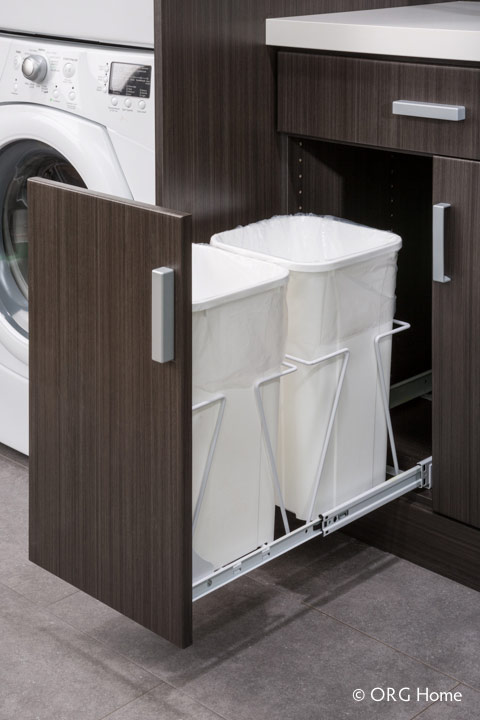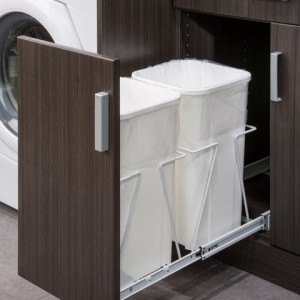 Pull Out Recycling & Trash Bins
Wouldn't it be nice to keep your recycling bins and trash out of view? This slide out drawer makes this possible. Heavy duty ball bearings allows it to pull out easily even when the bins are full.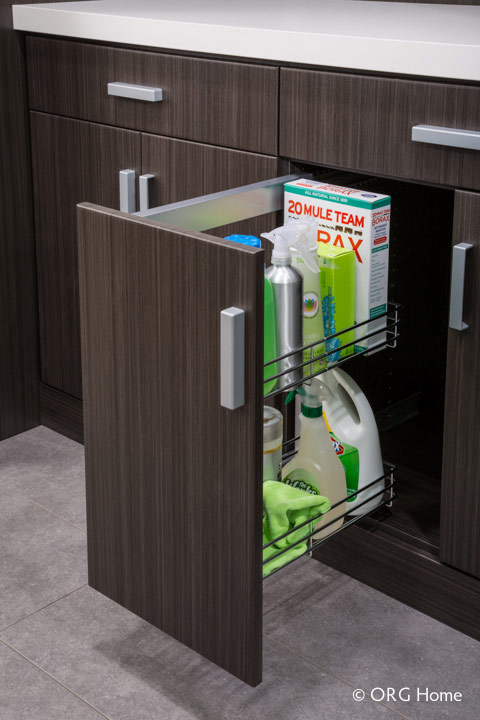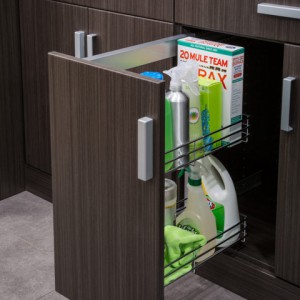 Slide Out Cabinet Baskets
With fully adjustable positions this slide out cabinet basket can be an ideal place for your iron, cleaning solutions or boxes.
---
Laundry Room Accessories
Sometimes it's the simplest things which make light easier, less stressful. Being able to touch up a pair of paints quickly before you dart off to work. An organized work area to fold your clothes. Maybe a valet rod to hang your clothes up after they come out of the dryer do you don't have to spend more time getting the wrinkles out. See some Innovate laundry room accessories which can make life a bit easier for you.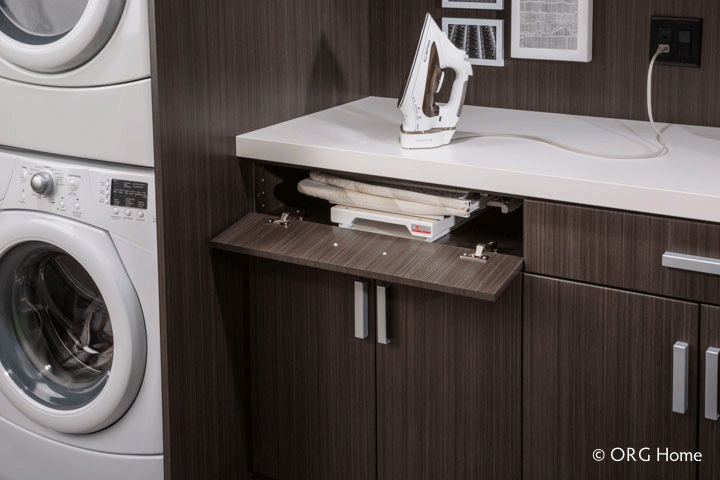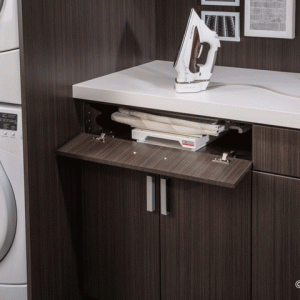 Fold Out Ironing Board
No need to get out the clunky ironing board for quick touch ups any more. This fold out ironing board can pivot into 3 positions and then will neatly tuck away back into it's small cabinet.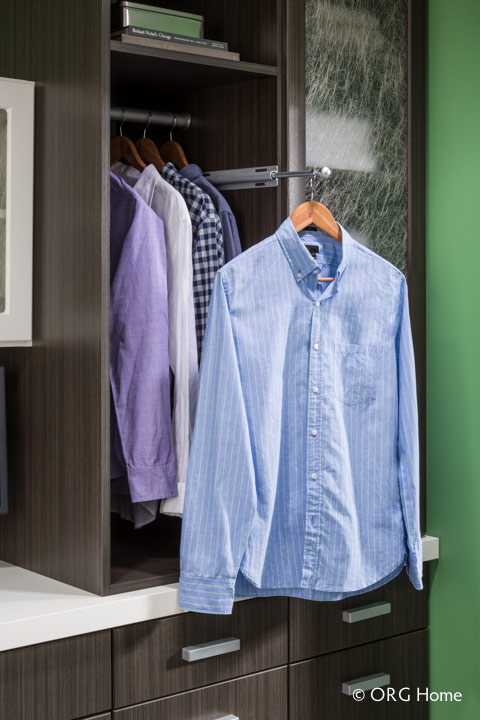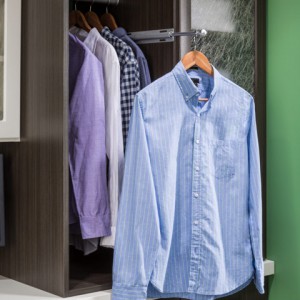 Wardrobe Valet Rod
Use this handy wardrobe valet rod to hang clothes on once they come out of the dryer (so they don't get wrinkled) or to hang dry delicate garments which come out of the washer.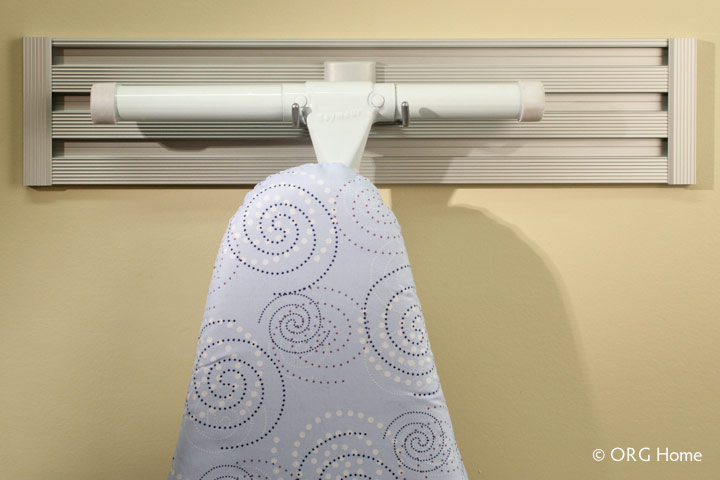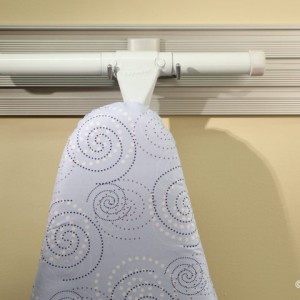 Double Hook
This heavy duty hook system provides a convenient place to hang your ironing board so it won't topple over.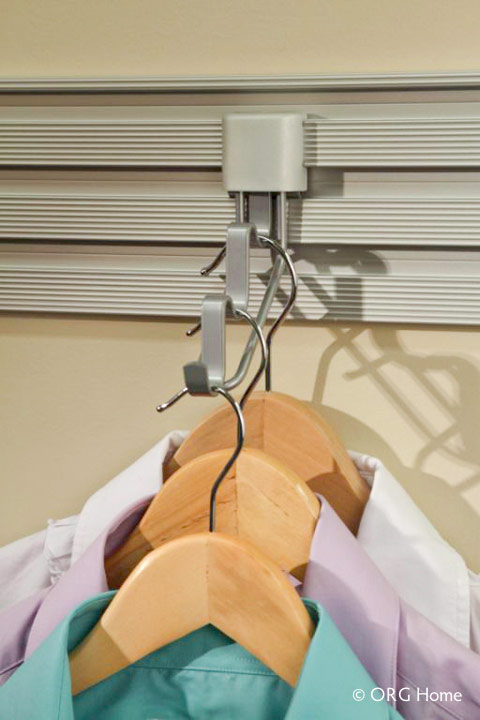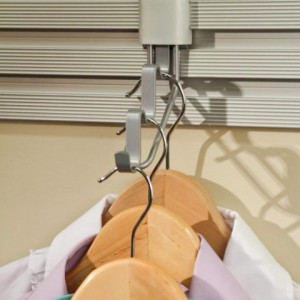 Tiered Valet
A convenient place to hang multiple shirt after they have come out of the washer or dryer.
---
CTA – Free Consultation Button
Get the most out of your space and schedule a free design consultation today!
Free Consultation