The Top 10 Reasons You Need a Built in Dresser in Your Closet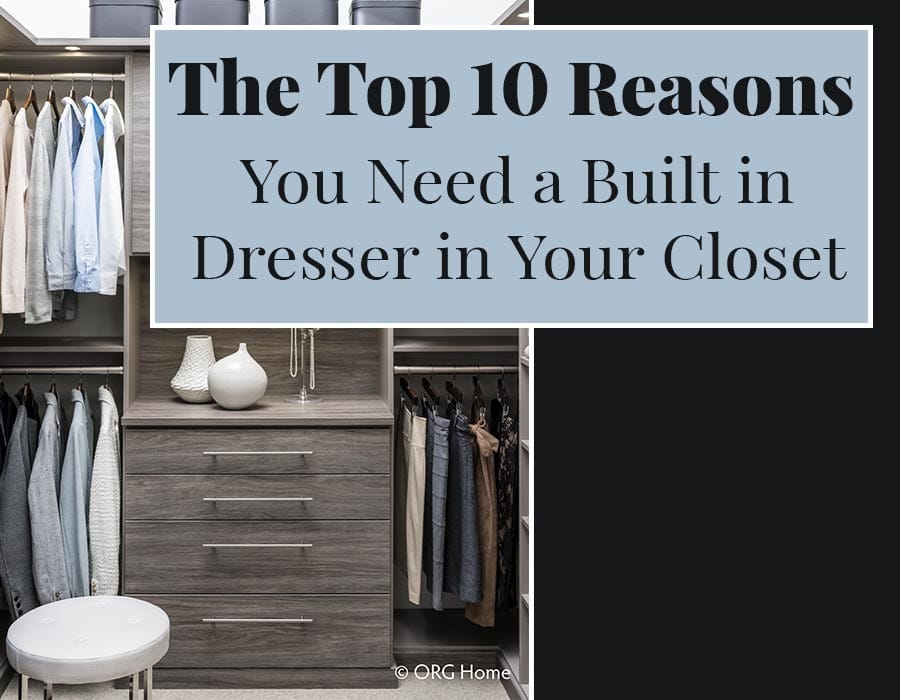 OK, you're not designing the custom closet to the stars (and don't have the budget to match their big-dollar wallets either!). However, you're intrigued by closet designs with dressers and drawers. The images on the Internet look so pretty.
However, you're not sure why you'd need a built-in dresser in your closet. After all you've never had a dresser in your closet before, so why do you need one now?
If this describes your thoughts about drawers and dressers in your closet, I get it. I didn't grow up with a built-in dresser in my closet (or a 'silver spoon' in my mouth for that matter either). However, I do remember as a kid sharing one small reach in closet with one hanging rod and shelf with my older (and much uglier I might add) brother Frank.
Then when I became a teenager I 'graduated' to my own reach in closet (and my own bedroom – yah me!) in the new home my Dad had built for us.
Then when I got married my wife Rose and I moved into our first apartment. We shared a small walk in closet. It was simply a bunch of hanging rods and a shelf. And you'll never guess who gobbled up most of the space? 'Er, that WOULD NOT be me! Yes, this was the beginning of my training to be a married guy.
8 years later Rose and I built our custom 'family home' with a larger walk in closet (this was BEFORE I got into the custom closet business). And the builder – in all their 'infinite' (sarcasm intended) wisdom gave us some double hanging (one rod on top another), some long hanging (for Rose's dresses) and one 'glorious' shelf at the top. Not exactly the custom closet to the stars, but we tried to make it work!
Maybe you've followed a similar journey up these 'closet rungs' towards 'maturity' (OK – I put the word maturity in quotations because I think – and I model at times – that maturity is overrated!). However, if you're like most people you're still putting up with a closet which doesn't 'live' very well.
Maybe you're looking for closet design strategies for not only a neater closet, but a better looking and better functioning one as well.
If this describes you, you need to read the Top 10 reasons you need a built-in dresser in your closet.
I think built in dressers in closets are the 'bomb-diggity' as my son Parker likes to say. They not only 'look good, but they'll make you feel good' (as Ricardo Montalban might say) about your closet (and yes, it is possible – believe it or not – to love your closet).
Let's take a 'deep dive' (to use some funny 'corporate speak') and look at 10 reasons you need a built-in dresser in your closet (even if you don't have the budget or space for a fancy-schmancy closet to the stars).
Reason #1 you need a built-in dresser in your closet- You're not even allowed a morsel of space in your bedroom dresser drawers
OK – I have a 'gripe' I've gotta share with you. I've been 'locked out' of ALL the drawers in our bedroom dresser! My wife uses everyone one of them. There is NO SPACE FOR ME (and you can say it in the voice of the 'Soup Nazi' made famous on Seinfeld. Check out the video below for a laugh).
If you're like me and have little – to no – space left in your bedroom dresser, adding drawers in a closet gives you some place to put your underwear, socks, t-shirts and sweaters.
And as I'll tell as a guy (and a closet designer) whose gone into thousands of closets creating designs over the years – a 50/50 sharing of closet space happens……NEVER! However, since drawers can fit 2x more shirts and jeans than hanging in the same space, you can 'gain back' some bedroom dresser space you don't have today.
Reason #2 you need a built-in dresser in your closet- You can get ready at weird hours without fear of waking your spouse or partner up
My hours and my wife's waking hours are not the same. I get up at 3:10 AM (yes, I'm crazy and I resemble that remark). I immediately put on jogging clothes for my run. The idea of using the bedroom dresser, turning on the light and waking my wife up in the process, IS NOT something I want to do.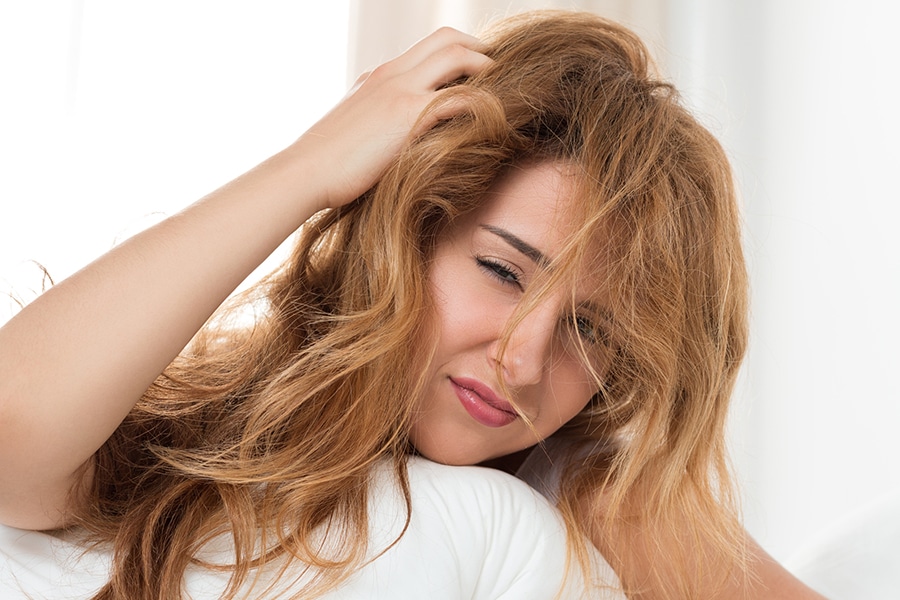 This is why a dresser in our walk-in closet makes SO MUCH sense. I can put on my running shorts, socks and shoes and get about my day without waking Rose up. After my run I can put on my work clothes and have everything I need without opening the bedroom dresser drawers (of course as you know from reason #1 already, it's a moot point because I don't have any bedroom dresser drawers anyway).
These closet drawers and dresser are not only good for me…it's good for our marriage!
Reason #3 you need a built-in dresser in your closet- You're desperately 'in-search-of' a neater closet
If your master walk in closet is a disaster you're not unique! There's NOTHING neat about clothes hanging in your closet (unless you've got a MAJOR case of OCD and only wear black t-shirts a la Simon Cowell of American Idol fame).
Built in closet dressers allow you to stash away those t-shirts, jeans, and sweaters. They also give the rest of your hanging clothes a little breathing space.
You'll see less clutter.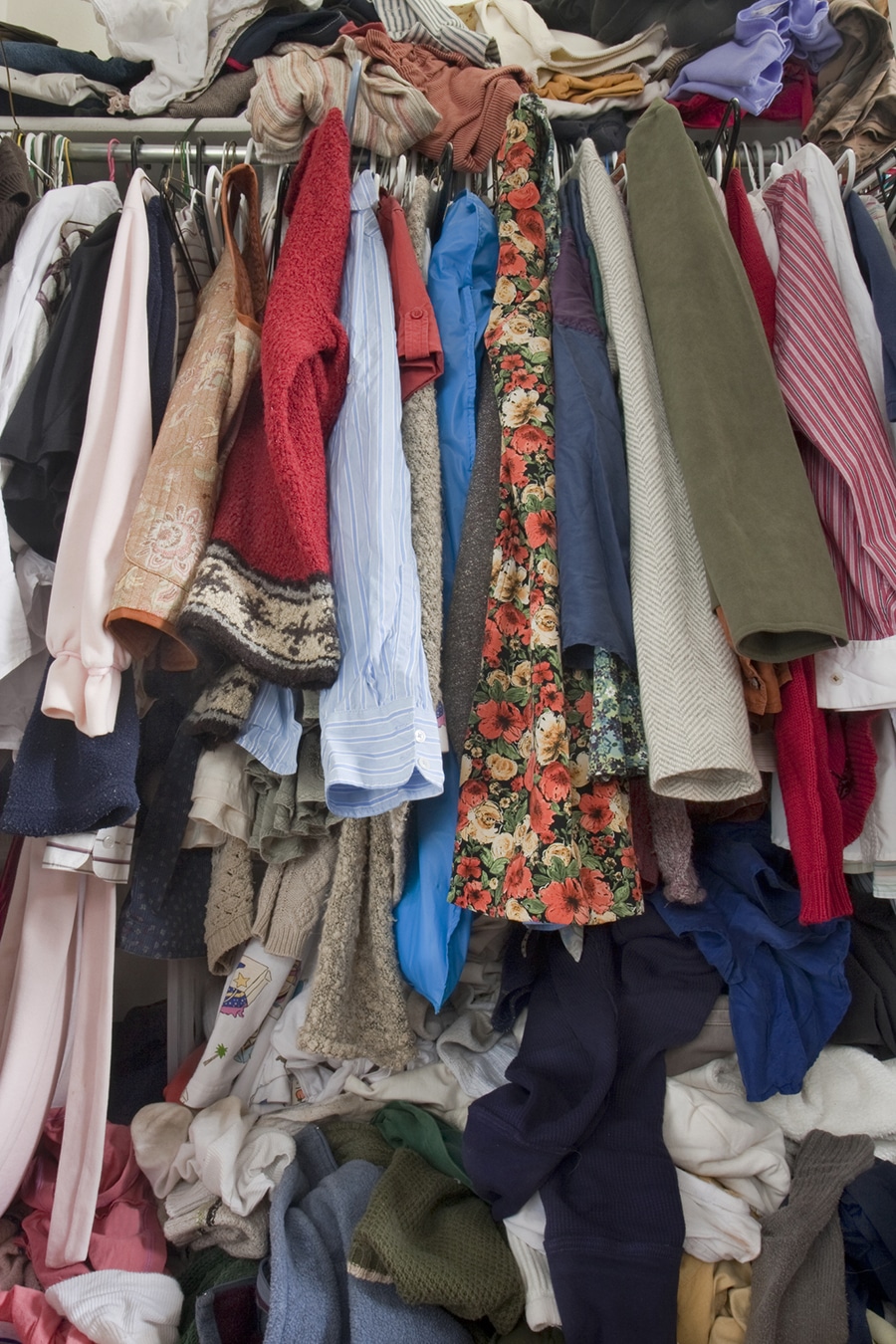 You'll feel less stressed.
You'll have a neater closet.

Reason #4 you need a built-in dresser in your closet- You want a 'finished furniture' look which compliments your master bathroom
So, you just finished a major bathroom renovation. That's the good news. The bad news is you still 'get to' look into your closet, and your closet is a disaster! However, what's nice about redoing your master closet with a dresser or island is you can create a visual connection between your master bathroom and your closet.
For example, if you have white shaker cabinets in your bathroom, you can continue this theme with a white shaker closet dresser. Whether you're matching colors, or contrasting patterns, you can create a finished furniture look in your closet which extends your good taste from your upgraded bathroom.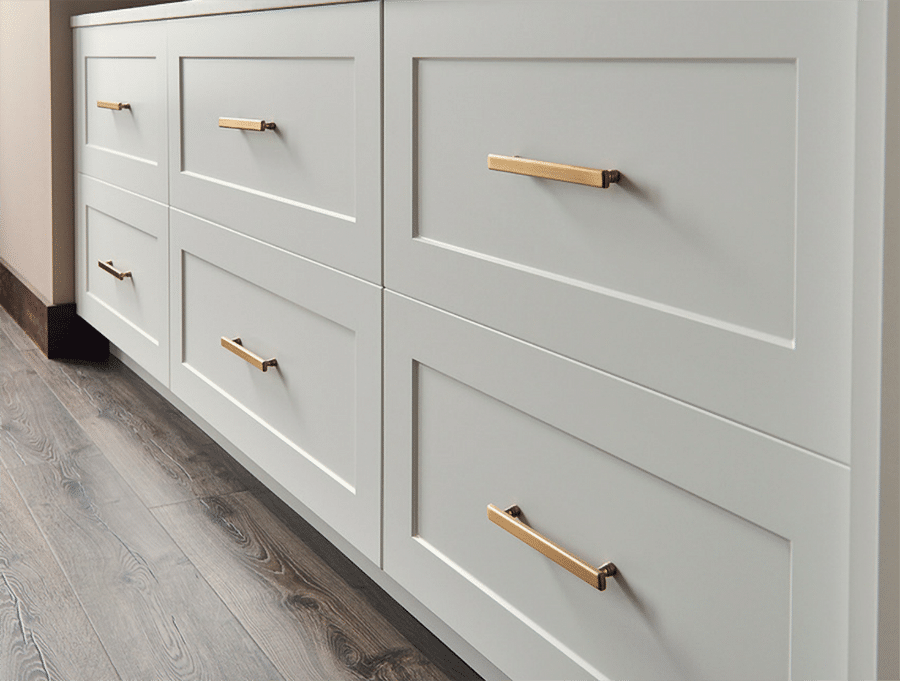 Reason #5 you need a built-in dresser in your closet- You can show off your purses and shoes
Why continue to bury your fanciest shoes and snazziest handbags on the closet floor or in boxes on a top shelf which is a pain to reach?
With a built-in dresser or hutch in your closet you can proudly display your shopping 'finds.' And if you want to get extra-fancy, add LED lighting to give your closet a high-end department store look.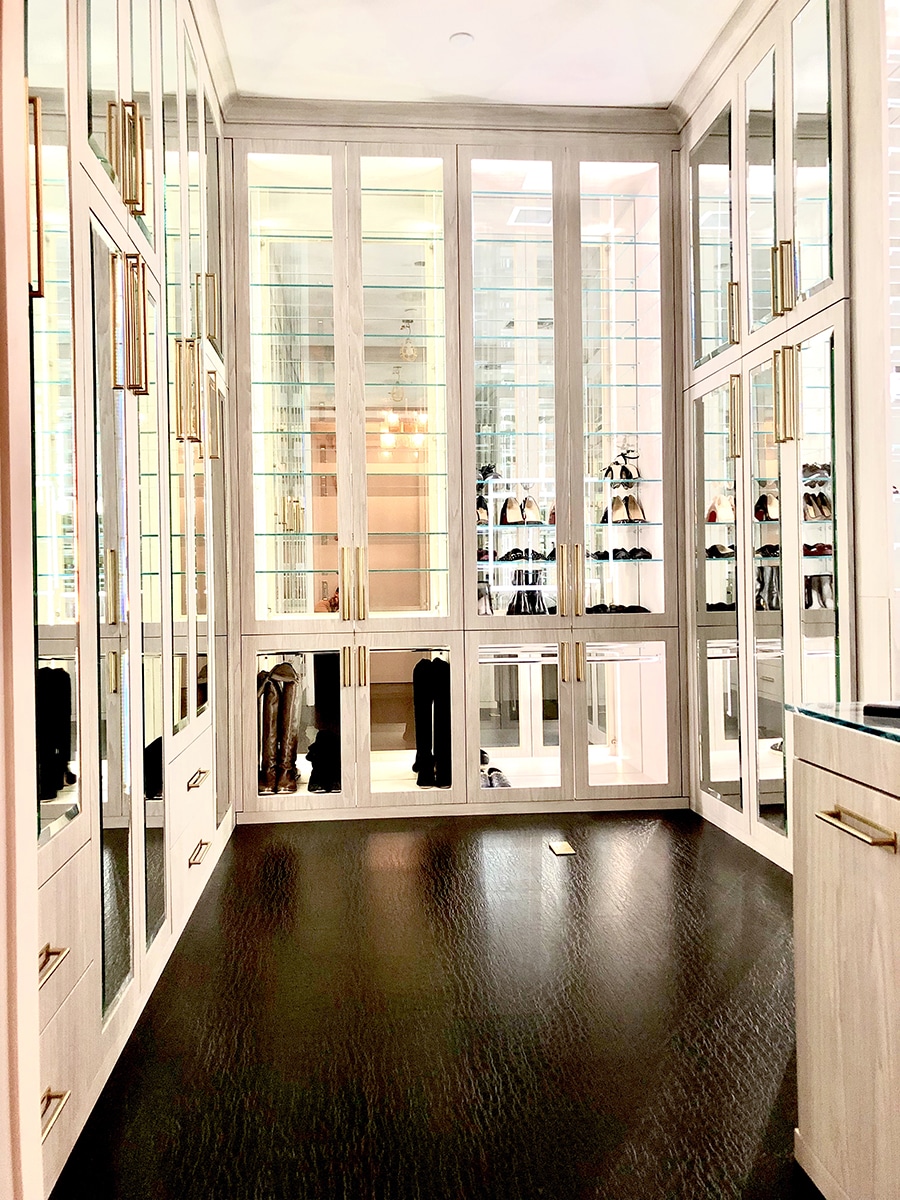 Image Source: Boutique Closets and Cabinetry
Reason #6 you need a built-in dresser in your closet- Free up space in your cramped bedroom for a couch or a TV
Is the dresser in your bedroom eating up your floor space? If this is a challenge for you, adding drawers into your walk-in closet and eliminating your dresser in the bedroom can be the answer. And you can even design your closet drawers specifically to fit your things vs. an 'off-the-floor' furniture-store dresser which is designed (theoretically) to work for EVERYONE, but it doesn't work for you.
Reason #7 you need a built-in dresser in your closet- You'll gain a counter to stage tomorrow clothes or assist in the 'lovely' task of putting away laundry
Wouldn't you love to have a counter in your closet? A place to stage your dress for tomorrow's BIG presentation. A place to put your laundry basket so you don't have to constantly bend over to put things away. A place to put family photos or your cell phone.
Most closets have Z-E-R-O counter space. When you add a built in dresser or a closet island– (especially if you have room for a dresser which is 19" to 23" deep), you can also add a counter to make your space look sharper and work better. Wouldn't a counter be a feature you'd love to have?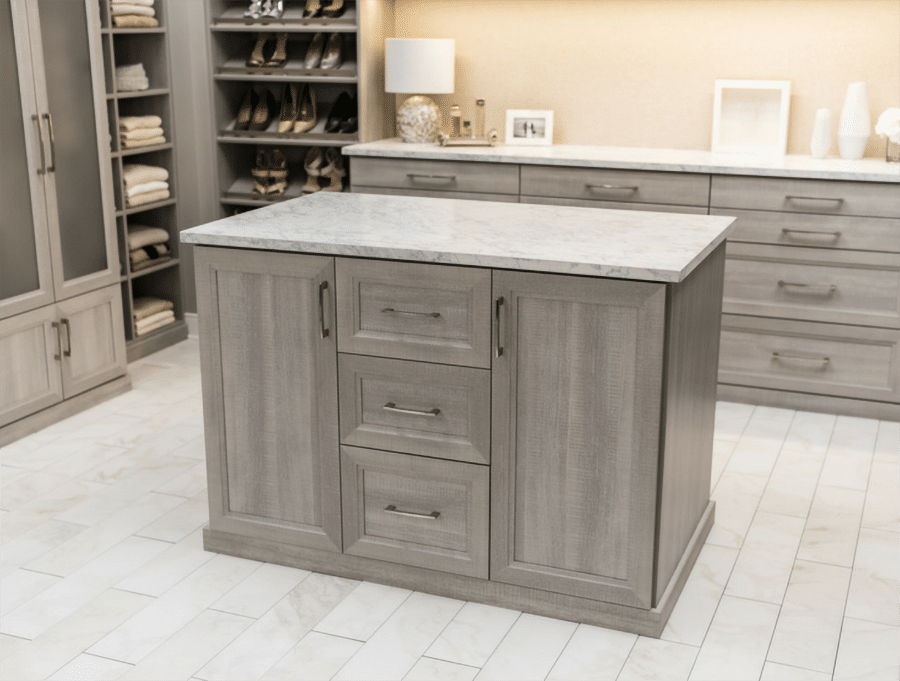 Reason #8 you need a built-in dresser in your closet- You need more depth to store bulky sweaters, sweatshirts, and blankets
Do your sweaters and blankets hang over the edge of your shallow 12" closet shelves? Have you asked, how exactly did ANYONE expect your sweaters, sweatshirts, or your husband favorite 'blanky' to fit on these super-shallow shelves?
Well if you're asking this question, the answer is the builder who slapped up these 12" wire or particle board shelves were likely just 'checking the box' to say your home had a closet. They weren't thinking about your bulky sweaters or your husband or partners favorite 'blanky.' It's these big items on teeny-tiny shelves which make your closet look downright nasty. However, I have good news for you.
When you use a built-in dresser, you can add 18" and 22" deep drawers which fit even the thickest 'blankies.'

Reason #9 you need a built-in dresser in your closet- You'll create a perfect place for a mirror
Sometimes finding wall space for a mirror in a closet is a challenge. However, a mirror above a built-in closet dresser is the perfect place to check your makeup one last time before heading out the door. Besides a mirror can make your closet look bigger – something you wish was actually the case!
Reason #10 you need a built-in dresser in your closet- It can be designed around you, your partner, and your specific needs
When it comes to your closet you MUST be efficient and effective with every inch of space. This is why a built-in dresser can be a blessing. The dresser can be designed to fit your clothes – WITHOUT WASTED SPACE inside the drawer boxes.
For example, dressers can be designed with just the right height drawers to fit your sweaters (a 12" height drawers work best). They can be designed to fit your yoga pants (the 8" high drawers are tops for this) or a 5" tall drawer for your undergarments and jewelry is efficient and effective.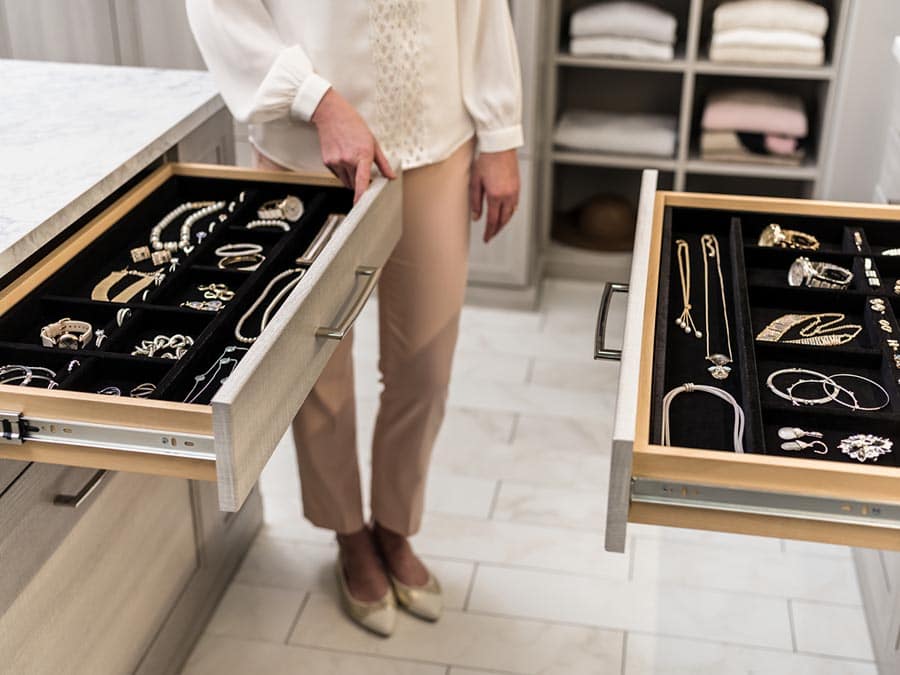 When it comes to the width of your closet dresser drawers, I'm a fan of drawer boxes which are made in 12" increments (24" and 36" are my favorite sizes). The reason I like these widths is most folded clothes are 10-11" wide – so in a 24" wide drawer box you can fit 2 stacks wide. This is efficient and effective.
You don't have to put up with a furniture store dresser which is 'supposedly' designed for everyone – but doesn't work for you because the drawers are too wide or too deep.
How can me and my team help you next?
So, after reading 10 reasons you need a built in dresser in your closet are you convinced they'll make your storage space not only neater and more stylish – but (most importantly) improve how it works for you?
I hope you raised your hand and said, "YES, YES, YES!!!"
Although I'm a big fan of drawers and dressers in closets, I can tell you as an owner of a closet design and installation company in Columbus Ohio, for a closet to really work– you need to consider how the built in dresser, hanging space and shelving will work together. And I understand this may be confusing to you if you don't design closets for a living.
And it's towards this end I'd like to offer me, and my teams help (and yes – they're less wacky than me!).
If you don't want to guess about the best closet design for your space, I get it and can help you. If you live in Columbus Ohio me and my team would love to assist. Call 614-545-6888. Click for a Free 3D closet design. If you don't live in Central Ohio, never fear, my friends at the Association of Closet and Storage Professionals are here (ask me for a referral to one of my 'buds in the biz').
I know designing the best closet for you (whether it includes a built-in dresser or not) takes thought, planning and budgeting. We'd love to be the ones to help you.
Thanks for reading (and putting up with my humor).
Mike
If you'd like more information on closet organization, a custom closet with built in dressers and interior design (with a little wackiness thrown in along the way) follow me on LinkedIn @MikeFotiLinkedIn (and you might even 'like' me better on LinkedIn because you'll get more of the 'buttoned-up' business guy version of me there!).
---
Tags: built in closet dresser, closet designer, closet designer Columbus, closet drawers Columbus, closet dresser Columbus, closet ideas Columbus, closet with a dresser in Columbus, Columbus custom closet design, custom closet Columbus, custom closet with a dresser, custom closet with drawers, custom closet with drawers Columbus, dresser in closet ideas, master walk in closet, master walk in closet Columbus