How to Choose a Custom Closet Design Company and NOT Waste Your Time (10 Factors You Need to Know)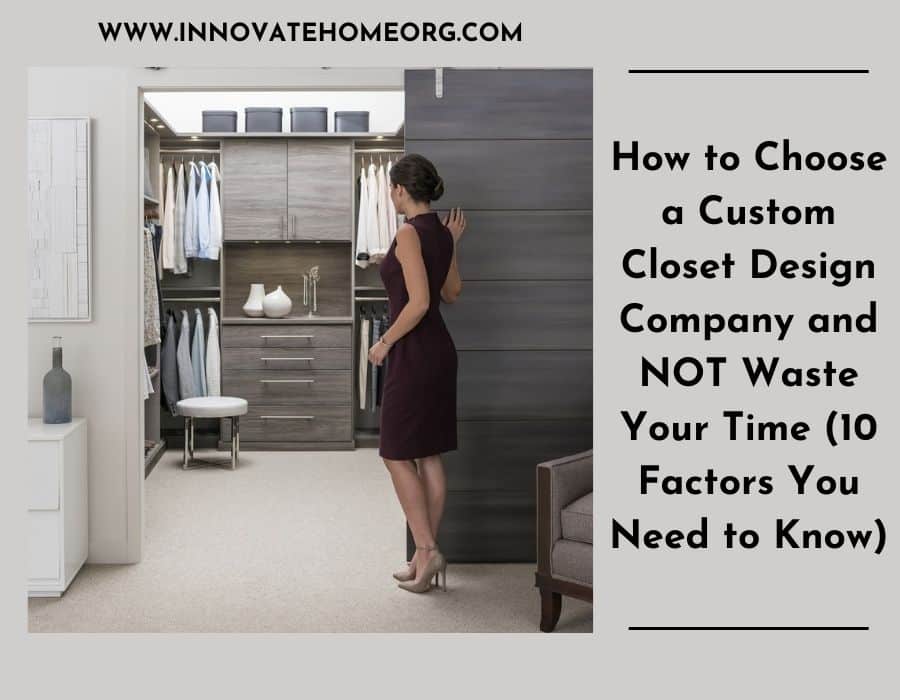 Maybe you've already paid too much for 'fixer upper' in this overheated real estate market (and this home has closets you KNOW will not fit your clothes). Or maybe your home has been 'long-in-the-tooth' for way too many years. And now you're FINALLY getting around to remodeling your cramped and disorganized closet.
On a positive note, it's been fun finding inspirational designs on Pinterest and Instagram to redo your messed up closet. However, now that you've started to reach out to custom closet contractors and big-box retailers, you're finding the experience to be ANYTHING but what you dreamed of.
The designers and contractors are SO arrogant. They're flaunting their 5-month lead times! They don't want to give you a price UNTIL you pay for a design. And you're having to practically stalk them, just to get a return phone call. They're acting like a bunch of rock stars who can take your business – or leave it – thank you very much!
You're thinking the custom closet industry is filled with a bunch of prima-donnas.
You're wondering how can I choose the right company? How can I find a custom closet company which is honest, doesn't lie about lead times, provides a complete price, and will give me a written proposal and design without pressure to 'buy today?' And most importantly how can you find a custom closet company which you can afford and one which won't waste your time?
Well, the key to choosing the right custom closet company AND getting a quality project which is built on time, on budget and creates a design you know will really improve your space, can be boiled down to one word. And that one word is….
Communications.
You see top custom closet companies are excellent communicators – and most importantly, they provide you with the information YOU need when YOU need it. They DO NOT waste your time, but they DO save you time and money (believe it or not) in the process.
And although I've NEVER heard a custom closet company (or home improvement or remodeling company) of any type say – "You know I'm a lousy communicator," sometimes their actions will give you a big, clues of who's good and who isn't.
However, you may be wondering how can I identify the best from the worst communicators? How can I make sure I don't end up with a dud, getting a substandard job, which doesn't work well AND costs too much? Well, the way to make sure you're on the right track is read these 10 critical factors to choose a custom closet company. Then you'll know you've chosen an excellent communicator who will guide you to a successful project –at a price you can count on – AND they'll do it without wasting your time. Let's look at the 10 factors.
Factor #1) Get a budget price BEFORE a sales appointment
There's nothing worse than getting excited about a project only to find out it costs 2 times more than you can afford. And this is a reason it's smart to ask potential custom closet companies to give you a feeling about price BEFORE they come to your home and begin designing.
This general budget can come in the form of articles about the cost of an installed walk in closet (read How Much Does an Installed Walk In Closet Cost – with 5 ideas to save you money for more insights), or ask if they'll do a virtual 3D closet design – or simply offer a rough idea of cost.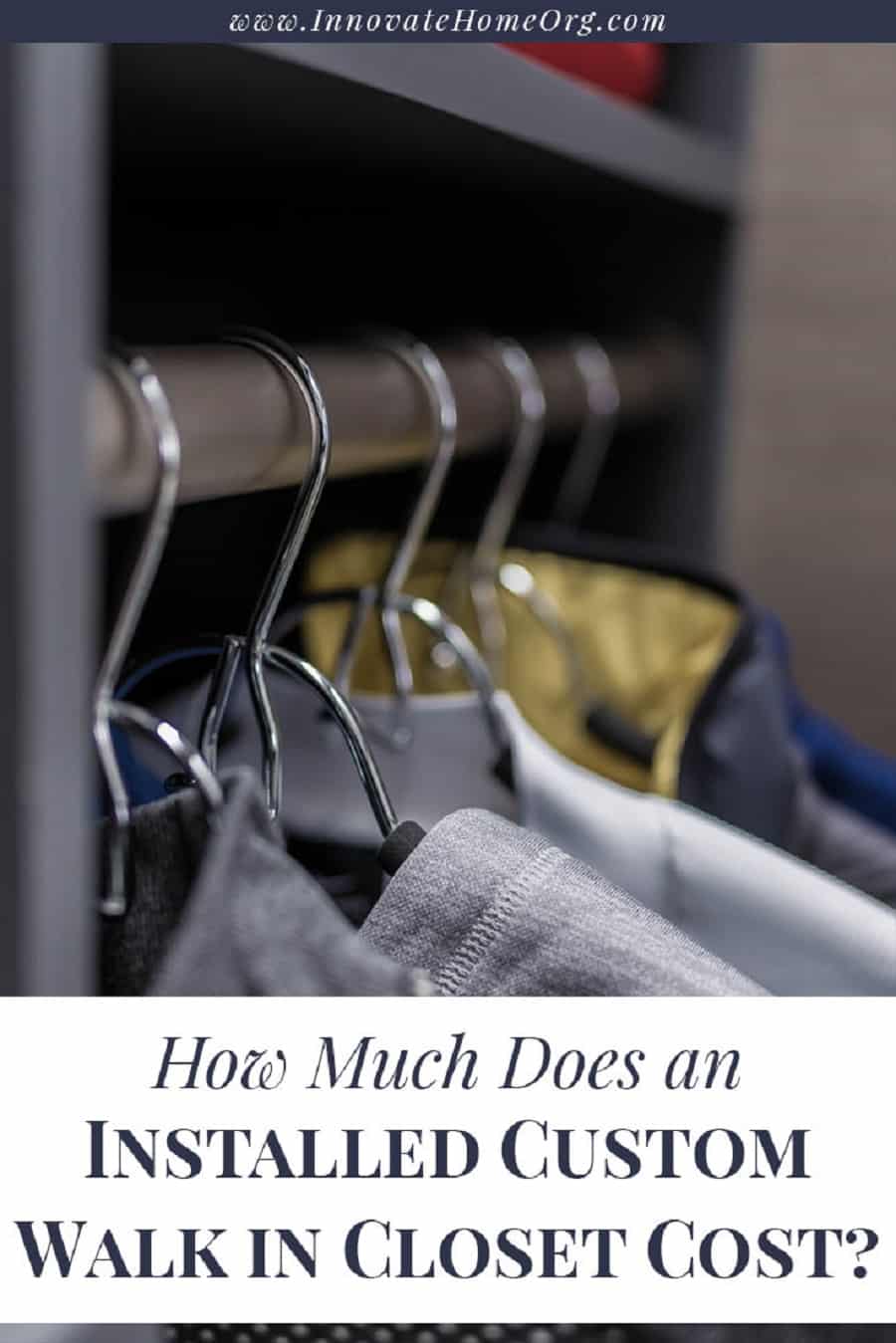 Factor #2) They're responsive to calls, emails and text messages
Have you ever felt like you were 'chasing' potential contractors like they were a rock star, and you were a 14-year-old groupie wanting their autograph?
Yes – times have changed. Contractors and closet designers are 'hot commodities' now.
And while it's hard to find a good contractor and closet designer today, this is NOT a reason to settle and buy from a company which isn't responsive in their communications and doesn't make you feel they'll appreciate your business. If you're looking for responsive, high-quality closet companies – one place to look the professional trade association – The Association of Closet and Storage Professionals.
Factor #3) Insist on a picture and bio of who is coming to your home
Before you let anyone into your home, make sure they're safe and you know about their background. It's for this reason I'd recommend insisting on a bio and/or picture of your design representative before inviting them in for the appointment.
Better safe than sorry. Know who you're dealing with.
Factor #4) Check online reviews
Nobody's website (ever) said, "We're a pain to do business with!" Everybody talks about their fantastic service, excellent quality, and wonderful team. Blah, blah, blah.
However, you know better. And custom closet companies – no matter how tight their processes are, have parts made incorrectly, supply chain delays, vehicles which break down. Nobodies' business runs perfectly.
However, the key to telling the good companies from the bad is reading their online reviews. And while every company has hiccups, what you want to look at is how they handle issues when they do come up. Are they gracious, responsive and take care of mistakes?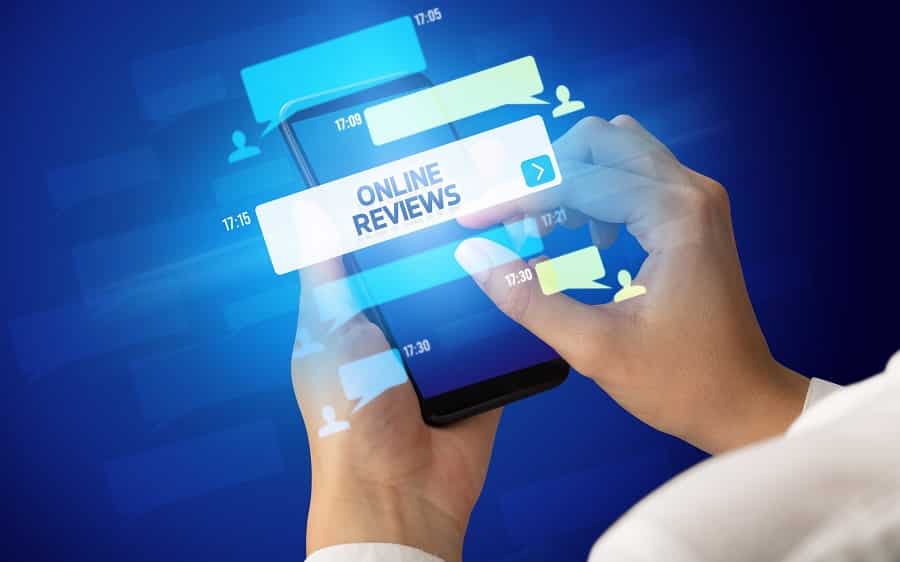 Factor #5) You won't feel pressure to 'buy tonight' or the 'deal of the century' will vanish?
Some custom closet companies offer (supposedly) 40 to 50% discounts (and yes, these are discounts they've been promoting in ad after ad after ad for years on end). Then they tell you the in-home-design-appointment you can only get these savings IF you buy tonight.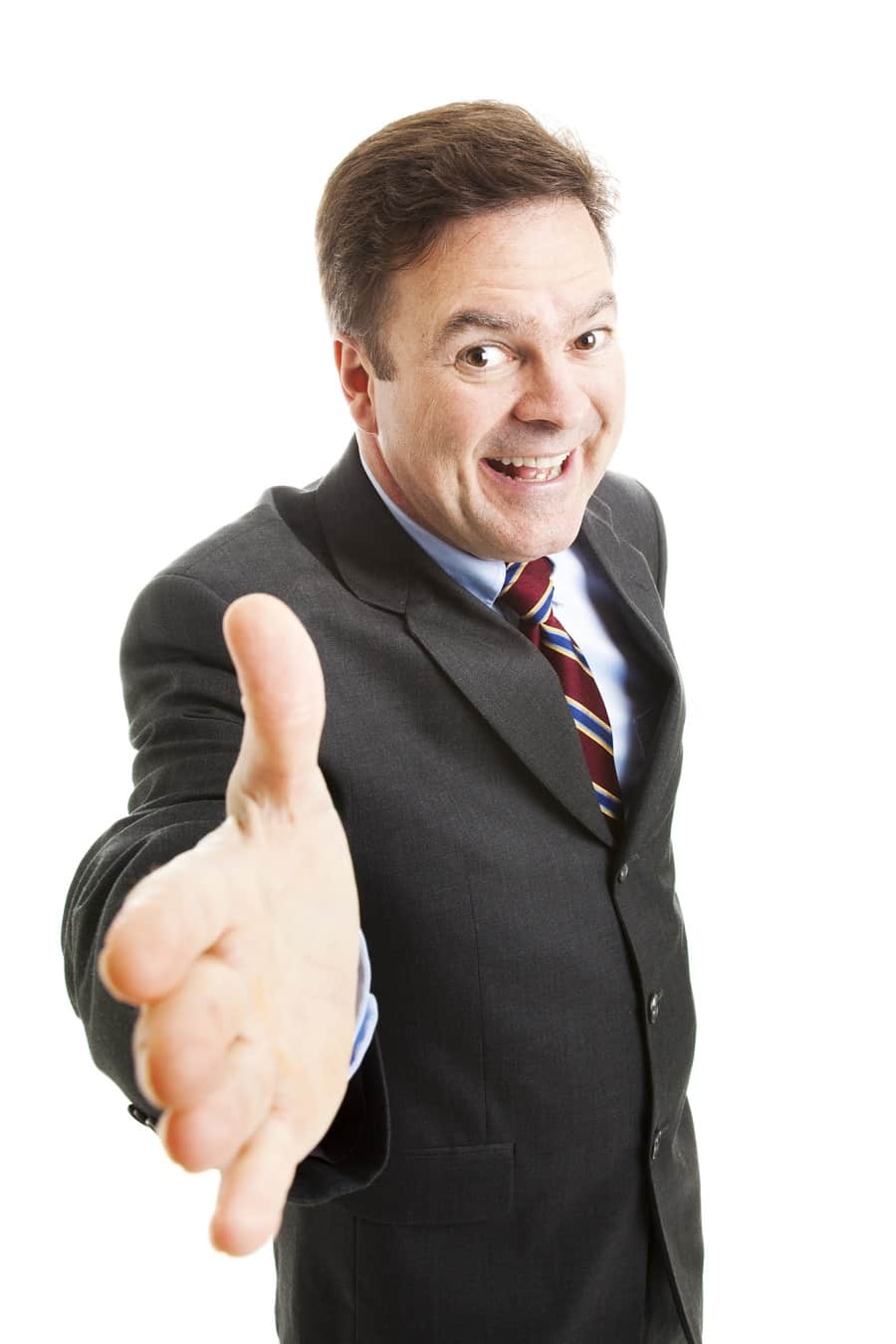 In the home improvement industry this approach is called the 'one call close.' These sales tactics are designed to push you to part with your money…. RIGHT NOW in one high-pressure appointment!
Don't fall for pressure tactics from custom closet companies who tell you their 'deals' will vanish tomorrow. Believe me, they'll take your money the next day, next week or next month. However, you'll also want to recognize you can buy from a custom closet company who will not only NOT pressure you (sorry for the double negative) but will give you a Free 3D design as well while they're at it (more about this in factor #6).
Factor #6) Insist on a 3D design BEFORE buying
The easiest way to make callosal mistakes buying a custom closet is to not be crystal-clear how your design will look and how it will work for you.
And the smartest way to (literally) see what you're getting – even before it's installed) is to insist on a 3D closet design. This is the only way to see your closet, in your space, come alive BEFORE you give your credit card for the deposit.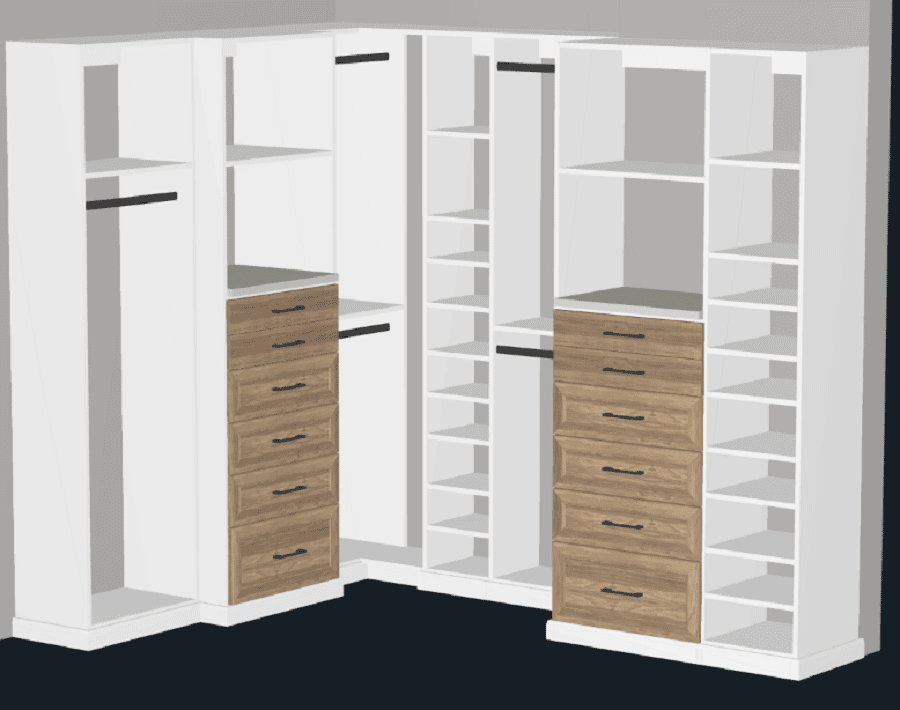 Factor #7) Look for companies who inspire and educate you BEFORE making a purchase
The best companies are those who are not only inspiring you with their work (showing fun designs on Instagram and Pinterest), but they're also educating you and helping you on how to work with difficult closets and to get the most out of your crazy space. Here's a few examples of companies who take time to educate and inspire you so you can get closet designs which are not only functional, but also fun.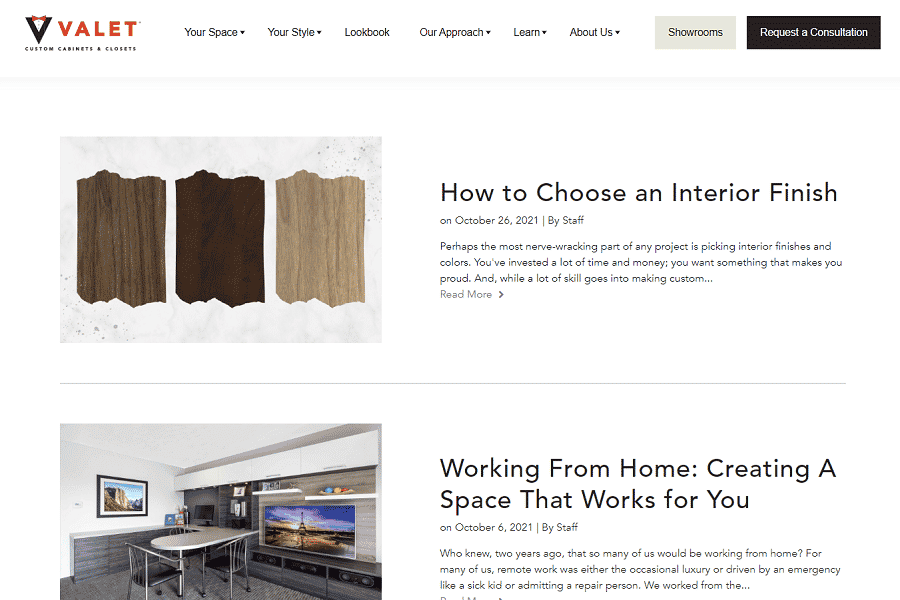 Image Source: Valet Custom Cabinets & Closets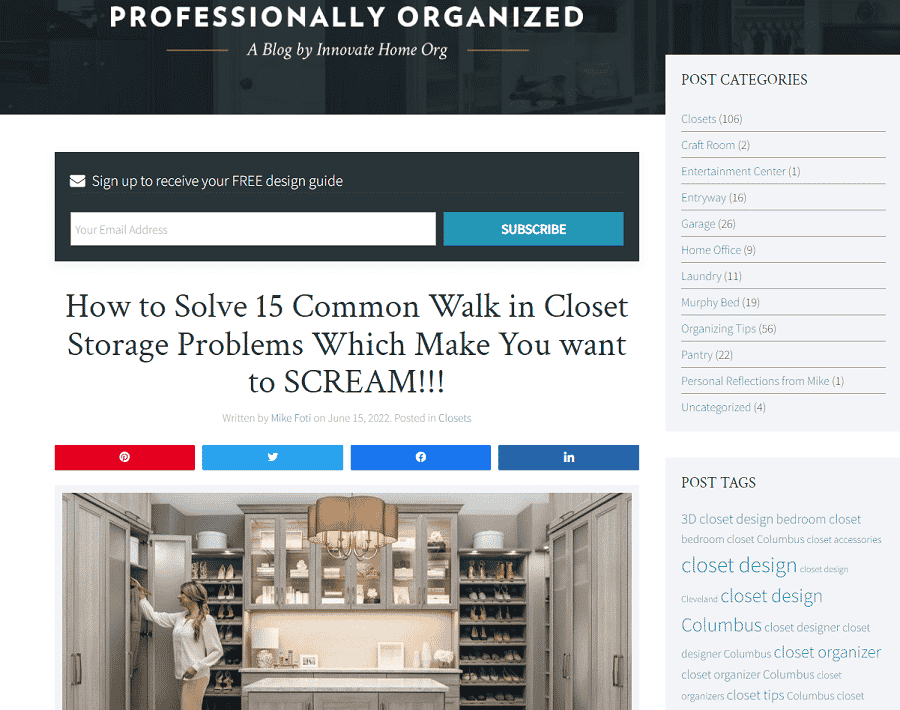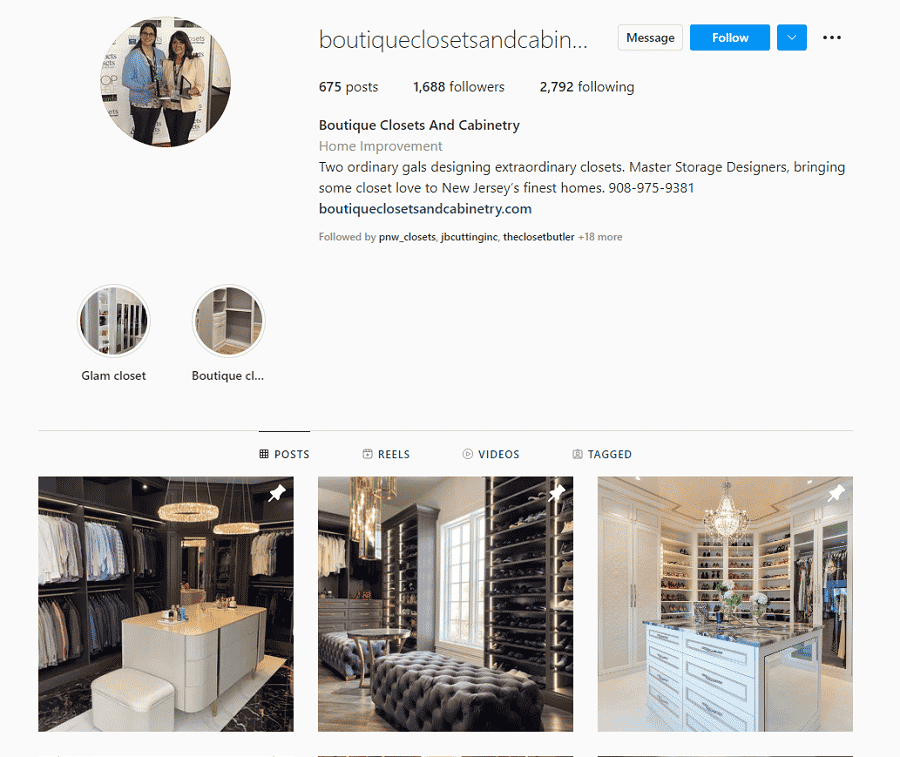 Image Source: Boutique Closets and Cabinetry
Factor #8) Make sure your custom closet company communicates practical ideas to REDUCE cost (and show you where the 'value' is in your design).
I'll admit the fun part of a custom closet design appointment is sharing the design. It's displaying how much better it'll live than the closet you're 'fighting with' currently. It's sharing how much more stylish it'll be. And then comes the unpleasant part….
The custom closet designer shares the… dare I say it… price with you.
And while some people know custom closet prices, others are shocked (and not in a good way) to see the price in black and white.
It's at this point a smart designer (who has an intelligent closet design program and knowledge of the business) will not only provide you with concrete ideas to reduce costs but can also show you (in real time) how these changes can impact price.
And if you don't know how to take 'value' ('er cost) out of a custom closet read How to Reduce the Cost of a Custom Walk in Closet.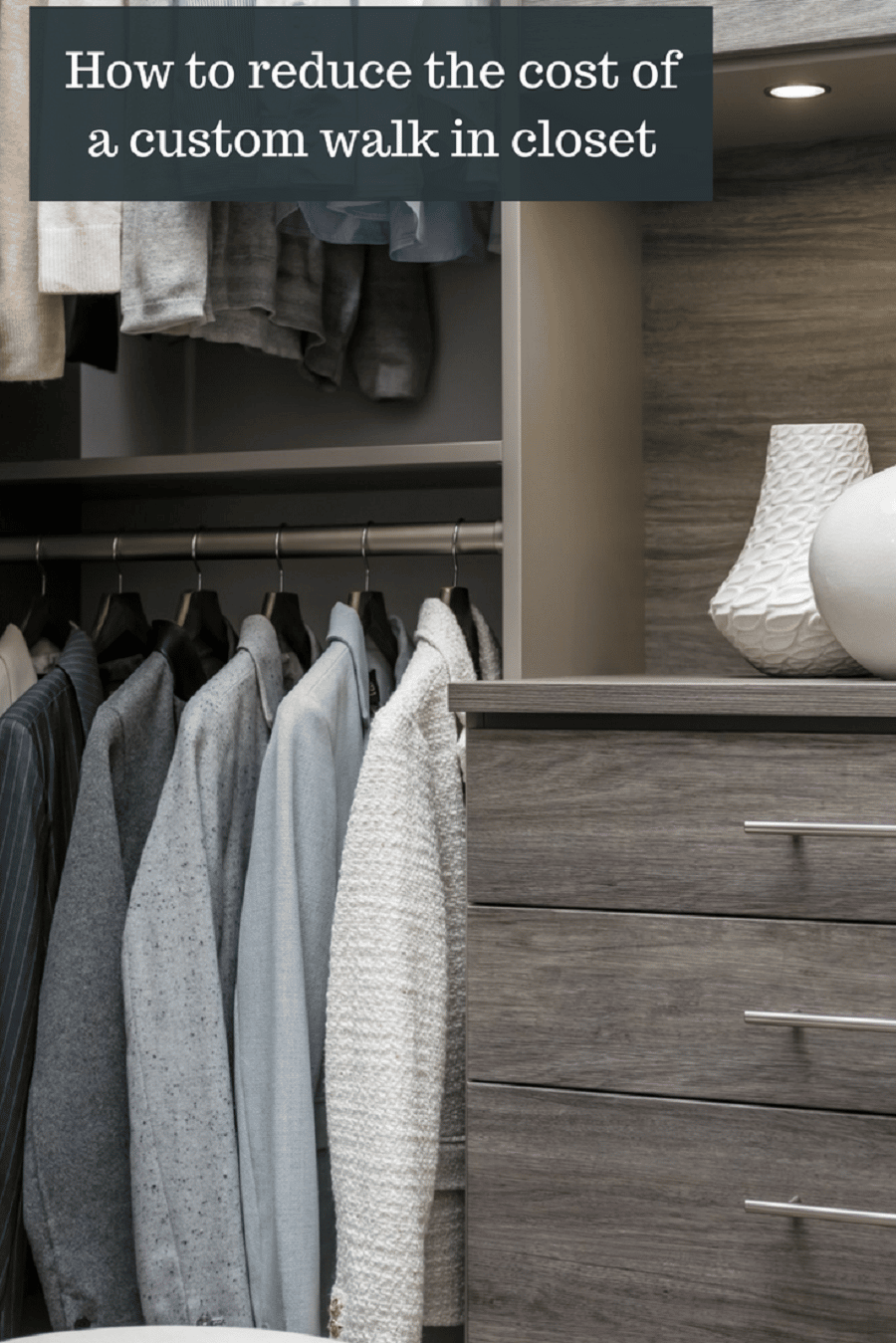 Factor #9) What does their measuring process look like
A big reason to buy a custom closet (vs. a 'modular off the shelf big-box unit) is custom closets use every available inch and work around windows, outlets, and light switches which the builder put in the darndest places.
However, to get this space-efficient closet, your custom closet company needs accurate measurements. I'd look for a company who uses laser measuring tools and writes down the exact location of outlets, register grates, access panels. Smart design works around the craziness which IS your closet (even if you have a weird dormer ceiling, windows, or air returns to work around)!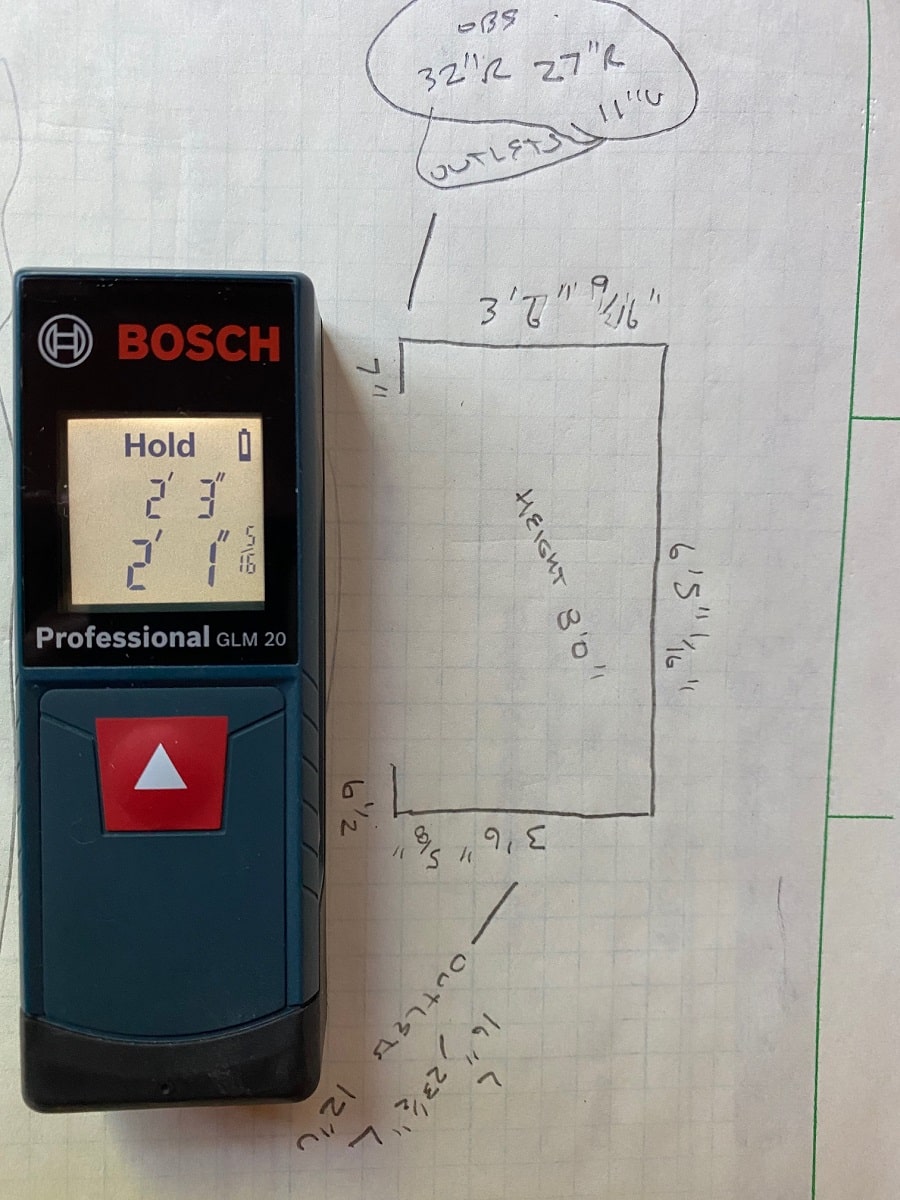 Factor #10) Ask your custom closet company to share their design proposal (with dimensions) with you
If you're like most people – even after getting a glance at a 3D custom closet design, it's hard to process exactly how that closet will live for you. And it's also hard to know whether your spouse or partner will be a fan of the new closet (and/or willing to make the investment). It's for these reasons it's smart to get a printout of the actual design (with dimensions) so you can make sure it'll fit what you want to store and gives you a tool to show the potential finished project to your spouse or partner.
And I'll be honest and tell you the reason many designers do not want to give their designs to you. They're worried you'll use their work and shop the job out (using their 3D design time and expertise) and then hire the 'lowest bidder.'
And while it's naïve to think this never happens, I think in the end a custom closet designer needs to look at providing proposals from your perspective. You're making a big purchase. You want to measure each section and make sure you have enough space for your casual clothes, long dresses, shoes, and purse collection. And to do this you want to analyze every detail. And it's impossible to do this if you can't get a formal proposal (with dimensions) to double or triple-check the design works for you and your partner. Besides, the 3D design proposal will help you get them excited to part with the funds.
Providing a written proposal (with dimensions) is what's best for you. And don't you want to work with a designer who puts your needs (a written plan) before their worries (a concern you'll use their design to 'shop it around.')? And don't you want to work with a designer who'll trust you to be honorable and NOT share their design (and work) with others?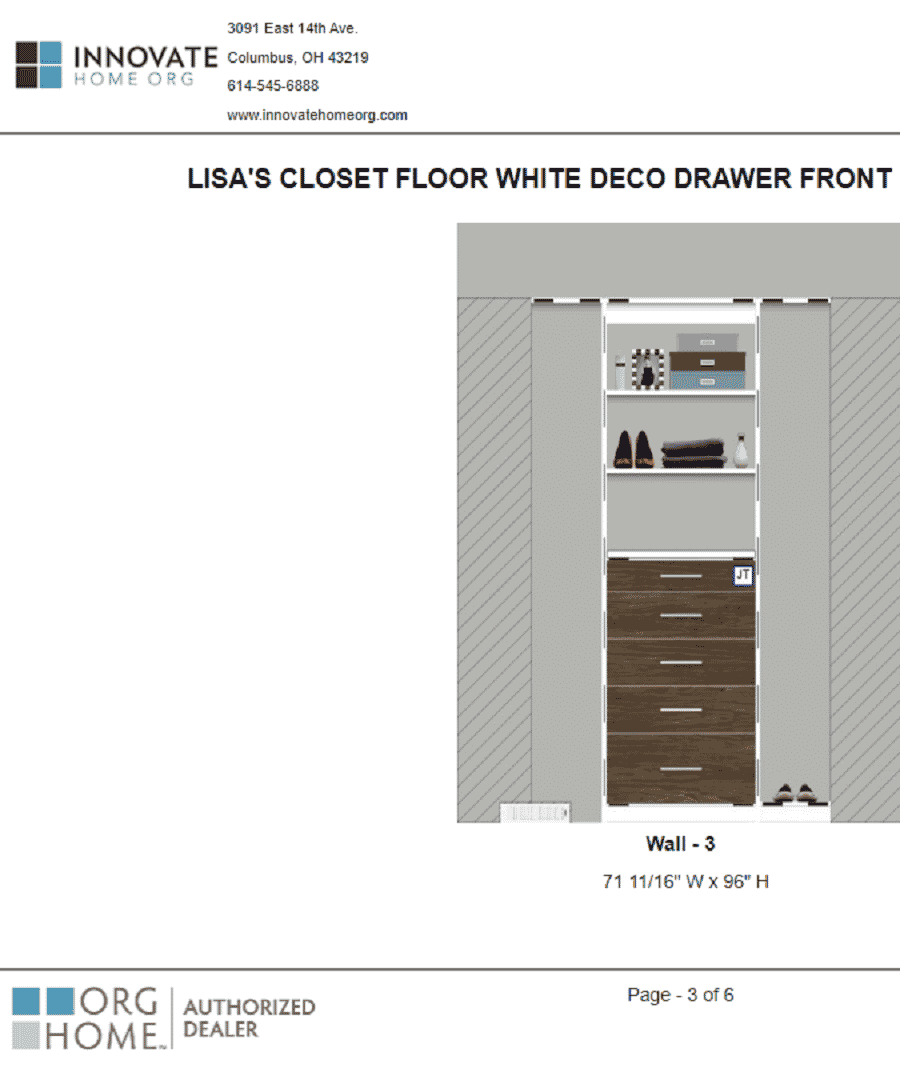 So, do you have a better idea on how to choose a custom closet design company and NOT waste your time?
I know selecting a custom closet design company can be stressful. It's especially difficult if this is not something you've done before. You want to get a high-quality project. You want a design which will maximize the use of your space – and 'create' room you never knew you had before. And you'd like it to be stylish as well.
However, you don't want to deal with a cocky designer, or overpay, or get a design which doesn't work.
And towards this end, I hope these 10 factors have helped you tell the difference between the good and bad custom closet design companies – and how they communicate better to save you time and money.
And when I boil it down – I think there's one key difference (in addition to the best companies being excellent communicators like the 10 factors above identified) to help you make your choice. I think this one key difference is….
The best custom closet design companies put YOU FIRST!
And if you're in Columbus Ohio – my company – Innovate Home Org would love to see your project and have the opportunity to help design a space which is not only functional, but also a little fun as well. If you're in Columbus Ohio and would like a Free 3D custom closet design call 614-565-5888
On the other hand, if you live outside Central Ohio (which is undoubtedly most of you) comment below where you live, and I'll see if I can find a referral for you through one of my closet design friends across the country.
Thanks for reading.
Mike
---
Tags: 3D custom closet design, budget price custom closet, closet design blog, closet measuring process, closet proposal with pricing, Columbus 3D custom closet design, Columbus closet pricing, Columbus custom closet design, custom closet blog, custom closet design Columbus, custom closet pricing, online closet review Columbus, reducing Columbus closet costs, reducing cost custom closet, responsive closet contractors