Our Top 10 Home Organization Blog Posts of 2016 – Innovate Home Org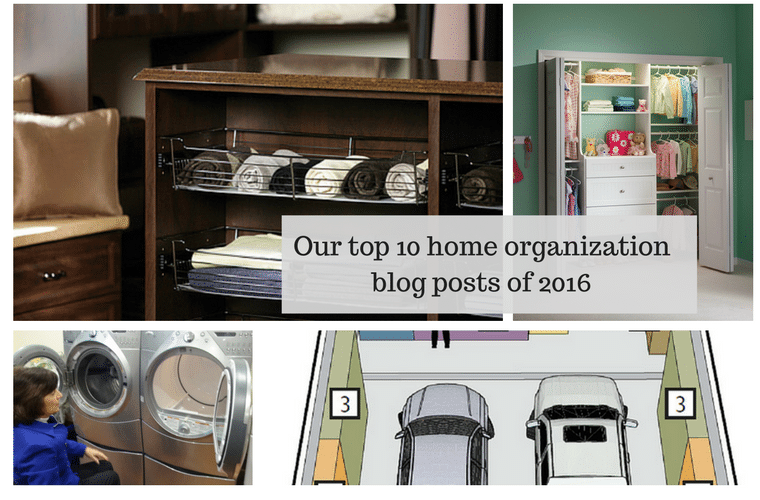 News from the Block remodeling blog
), but I felt there was a gap on the Internet for information which focused on tips, tricks and comparisons of professional organization systems.
Yes – there are a ton of blogs which look at how to declutter spaces. However, many times decluttering is not enough. You need systems to improve the structure of your closet, pantry, garage or entryway. These systems help you be less stressed, assist you in finding things quickly and not duplicating what you own. Your response to these articles has been beyond my expectations – and you have even put up with some of my wackiness along the way!
In looking back at the top 10 posts there are 4 themes which connected with you:
•
Theme 1 – How can I save space?
Articles which focused on topics about "unlocking hidden space" or "space saving organization tricks" were hot. This is not surprising given the fact we own 5X the amount of stuff today as our grandparents did 50 years ago!
•
Theme 2 – How do I compare various organization systems?
The home organization field is growing by leaps and bounds – but this doesn't necessarily make it easier for you to decide what options are right for you! As a matter of fact it makes it harder. Too many choices. You liked unbiased articles which compared wire vs. laminate systems and looked at whether a wall hung or floor mounted closet is better.
•
Theme 3 – My walk in closet and garage are a mess? How can I fix these spaces?
These two areas of the home were the hot button topics in 2016. You were intrigued by the "deadly sins of walk in closets" and "how to solve garage organization problems." The bottom line is these are two areas in your Columbus and Cleveland homes you're not loving – and you're saying "HELP!"
•
Theme 4 – Our homes and lives are "a-changing." How do I get our storage systems to work for our new lifestyle and home designs?
From the popularity of two of our articles discussing "universal design" (designing homes to work for people of all abilities) I can tell some of our readers feel that "Father time" is catching up to them too rapidly. They're looking for practical ideas to design home organization systems to fit their current physical capabilities. Other readers are intrigued by the tiny home and minimalist movements and how to make tiny spaces work – so they can get their homes to work better.
So let's take a look at the top 10 home organization blog posts from 2016 in Johnny Carson fashion (yes – I'm dating myself here) – from the bottom to the top!
Since the number of things we own is growing, the need for your garage to really work has never been greater. This article provides some practical tips on how to make this space safer for young kids with locking garage cabinetry, products you can use to get things off the garage floor and organization accessories to add to locate small tools and hardware which are a pain to find today.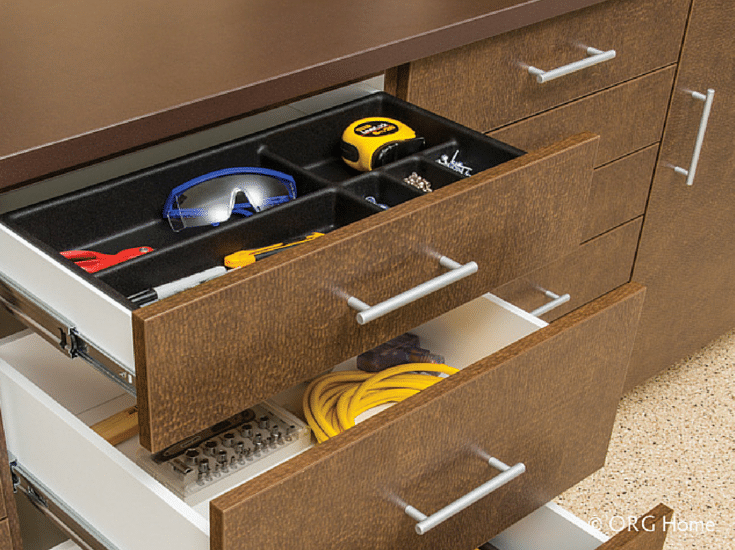 Ever see a photo shot for a celebrity walk in closet and the island is ugly? Probably not! When you've got a good amount of space, a closet island can become the focal point for your closet (whether you live in Westerville, New Albany, Dublin in Columbus or Ireland for that matter). This article provided practical tips on the height of countertops and spacing of shelving. It also focused on how to make your closet island inspirational and a luxurious fit with the rest of your home.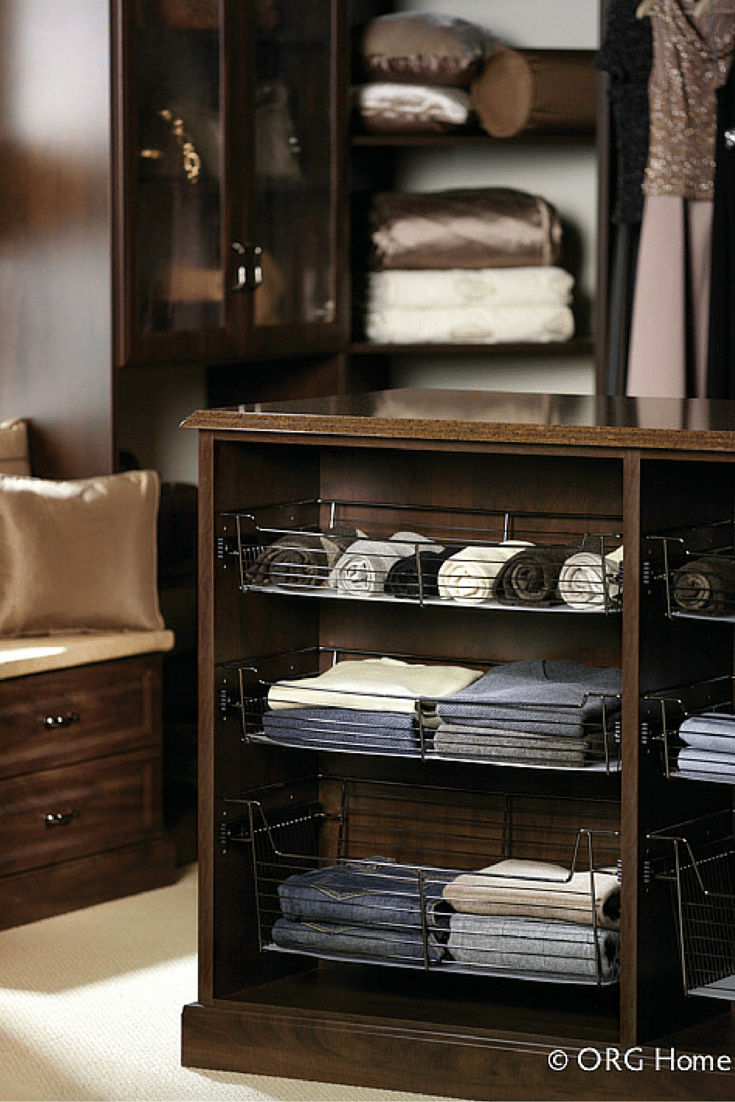 You may buy a product which claims that "one size fits all" but does this adage really hold up when it comes to closet organizer systems? I contend NOT! There are 2 main approaches with organization systems – the wall hung and floor mounted products. This article looks at how you can choose the best system for you based on your budget, any special needs your family members may have and also how design style should impact your choice.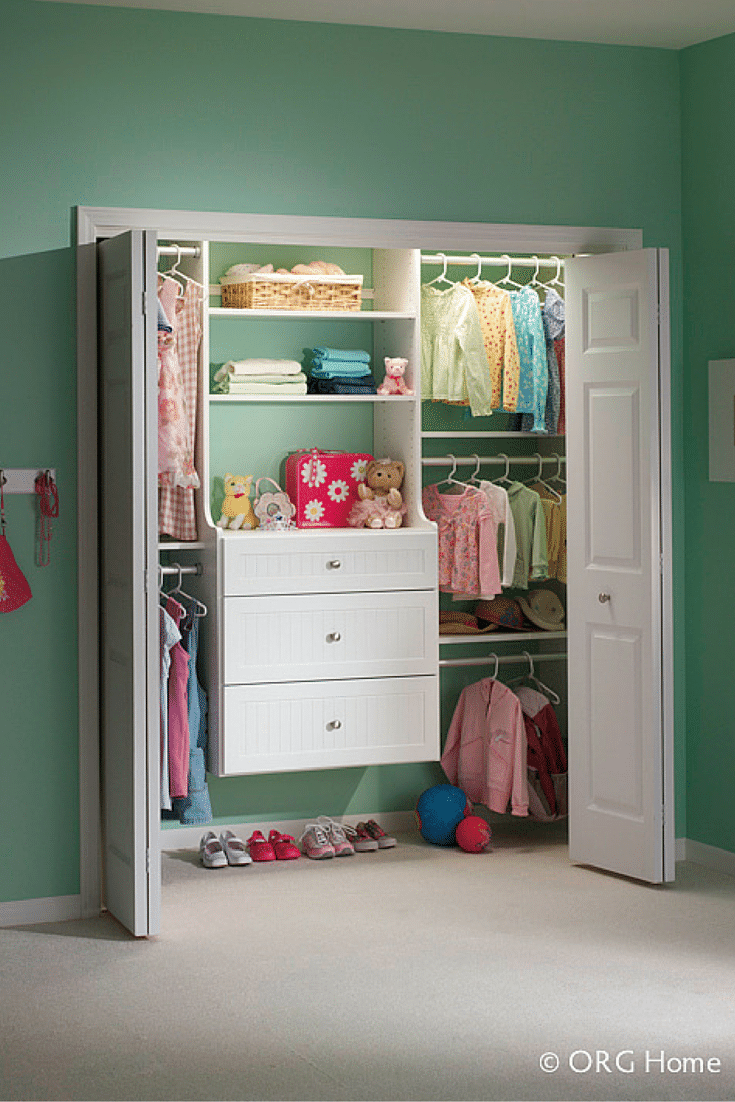 Can a closet actually be fun and not a pain you have to fight through each day? Crazy – but yes it can be fun if you add jewelry trays where you can neatly store you bling and you lift your shoes off the ground so you can actually find them quickly during your morning routine. This article also shows it's possible to make your closet more useful and efficient by adding drawers and top shelves.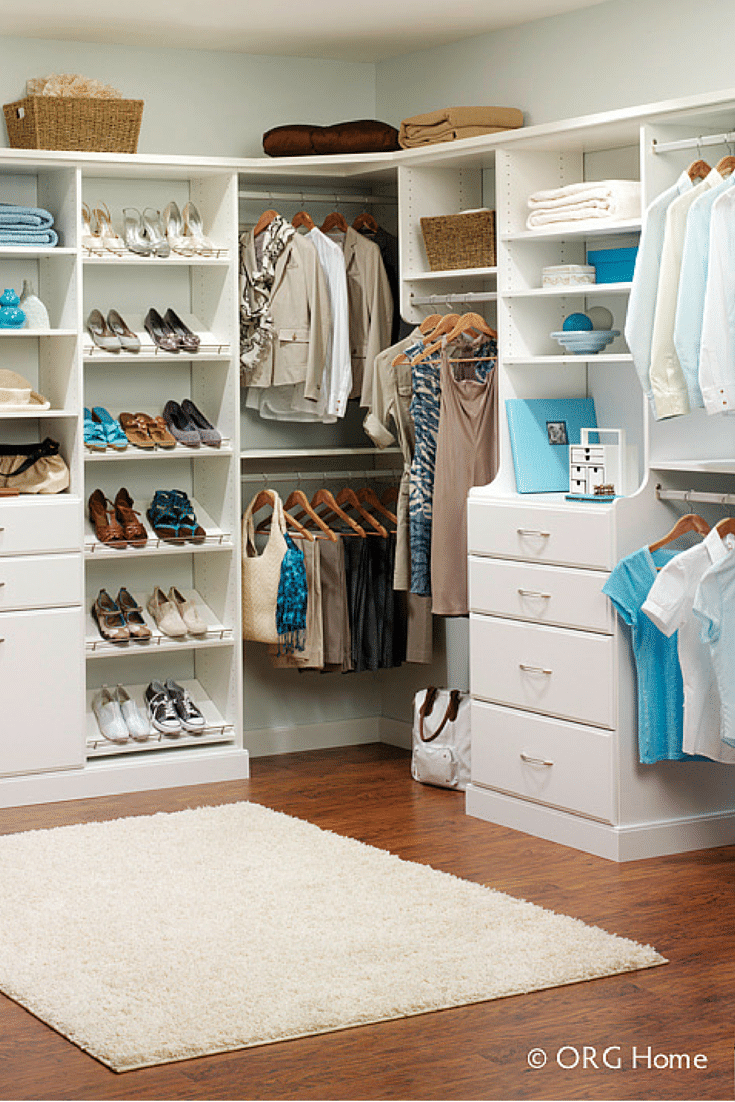 If you have a family member in a wheelchair or with limited mobility this article is a must read. You can take a behind the scenes look (and get practical tips) on how to design a walk in closet to work when tight spaces and tall areas are difficult to reach. Learn how hooks, pulls, lighting and help from experts in the field can guide you to an organized closet which will work now and into the future.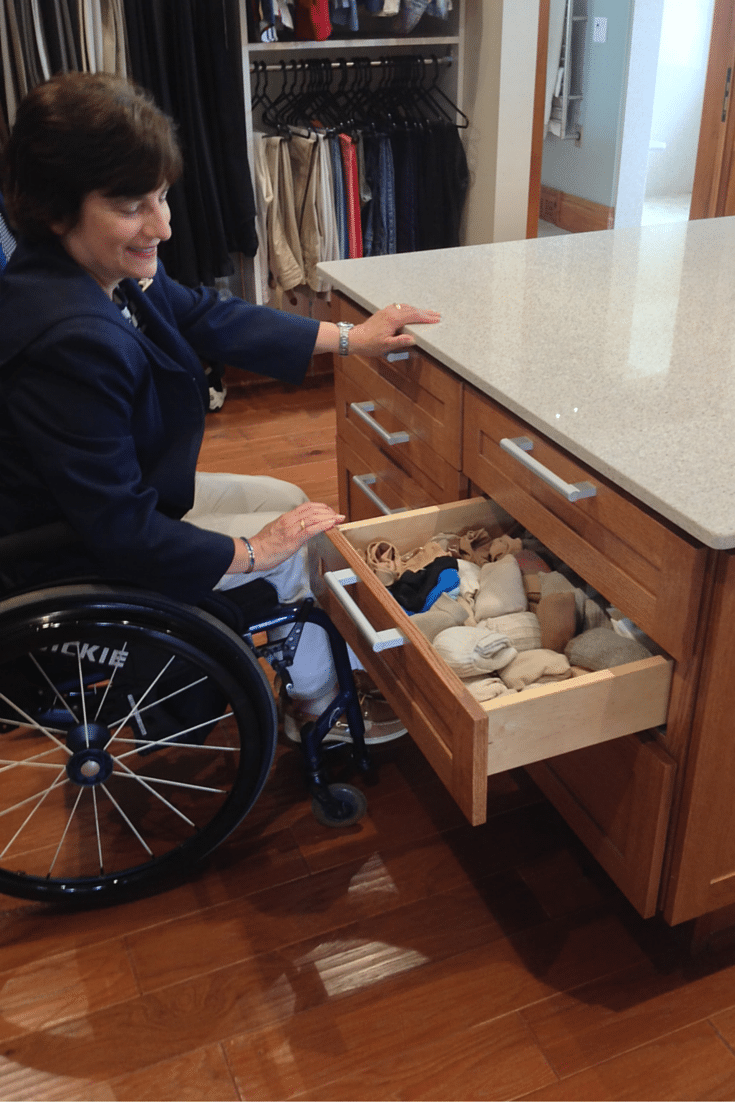 I guess it's no surprise to me that an article about tiny home storage would make the top 10. These homes are so cool – although most of us aren't going to jump into this style of living any time soon. With that being said there are a lot of effective storage strategies you and I can pull from this article which took a behind the scenes look into the tiny home of Rafael and Kristi Bugajski. Learn how you can identify your "Superman/Superwoman" outfits to focus on the clothes you really need to keep. See how to use hidden compartments to gain space. You may even want to alter your shopping patterns after reading this article to reduce food you have to throw out.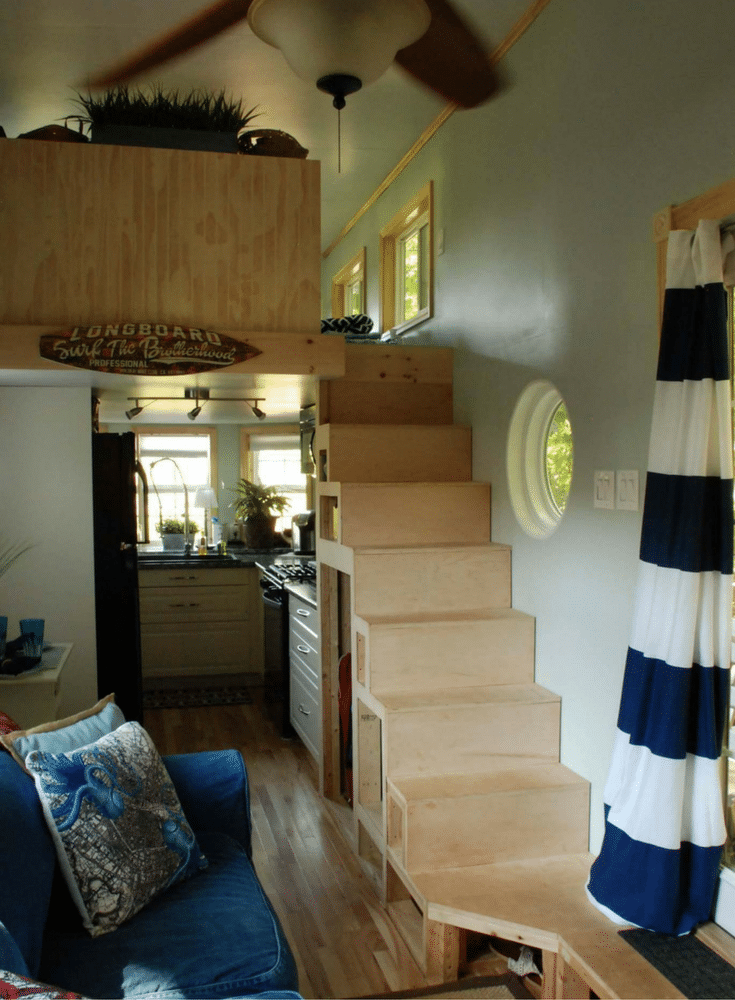 To have a laundry room which makes doing the laundry easier the room design must be thoughtful. In this article see how Rosemarie Rossetti and Mark Leder were able to get "double-duty" out of a combined laundry room and walk in closet. You'll see how natural light, countertop height and even how your washer and dryers are hinged can make your laundry work simpler and easier.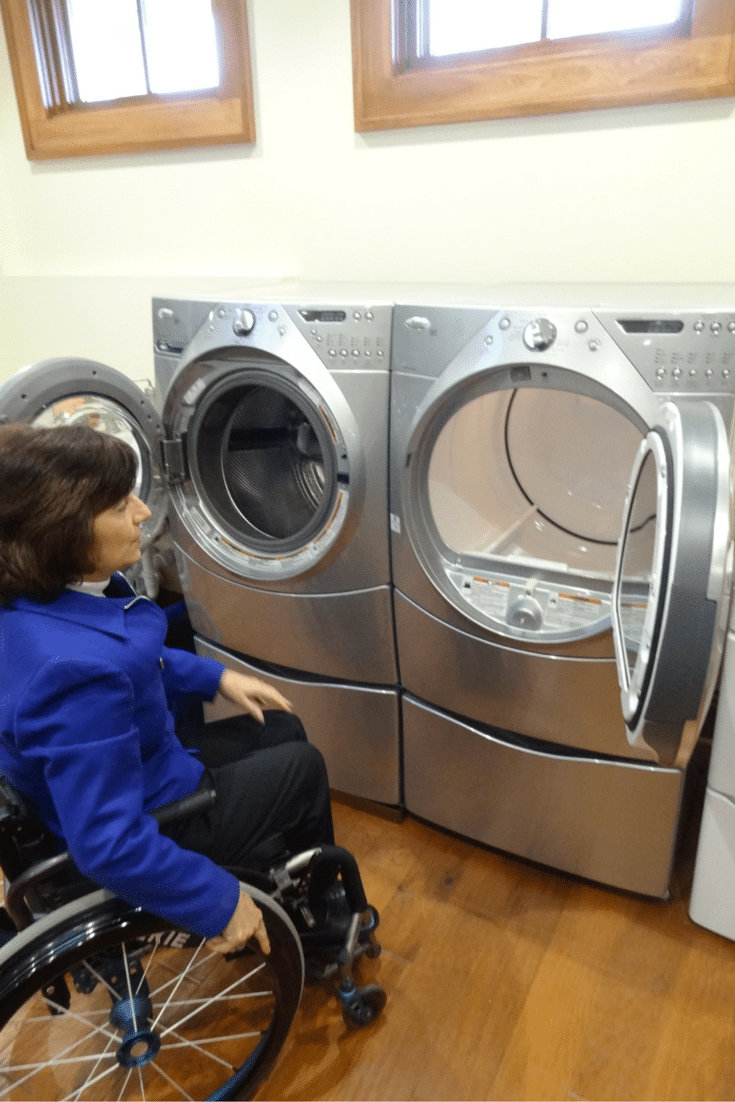 This article explains that neither a wire or a laminate system are the right choice for every application. The key in choosing the right system is to look at your budget and needs. Some critical factors to consider are how long you're going to be in the house, whether you'd like your clothes to hidden behind doors or displayed out in the open and what room in the home you're looking to upgrade the storage.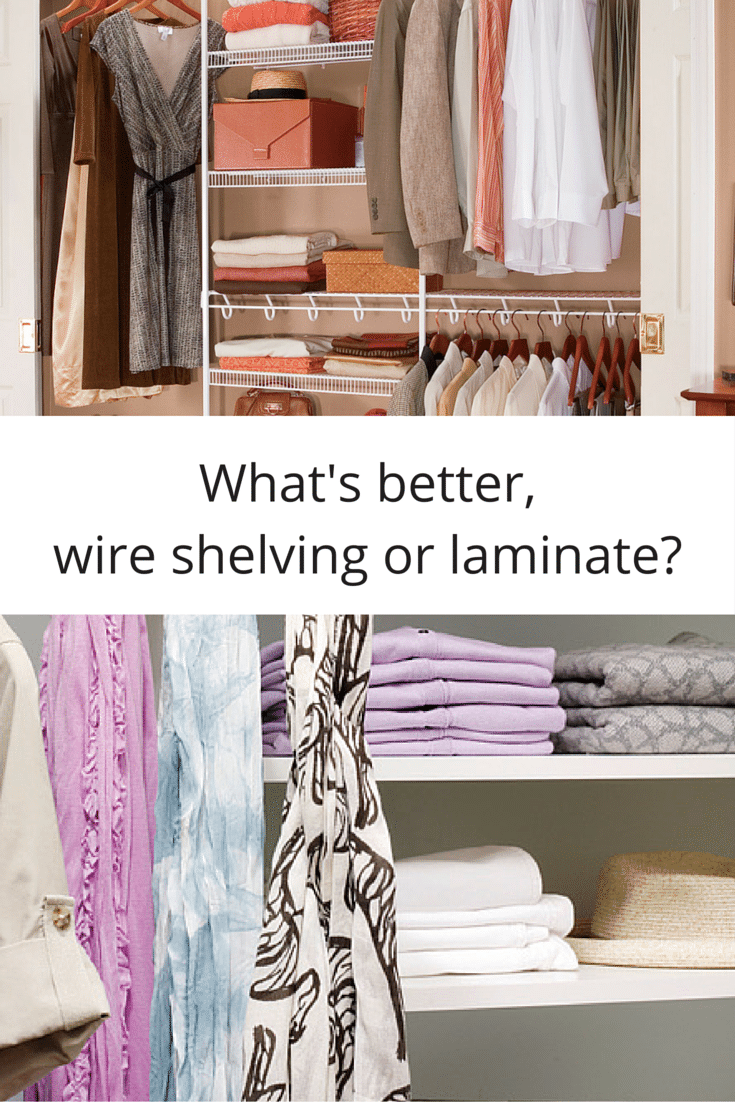 Have you ever thought about storage "zones" in your garage, or is your current garage so messy now you'd consider even a little bit neater space a bonus? In this article learn how you can be strategic with garage cabinetry and upgrade your storage space. Maybe a transition station by your entry door to take off boots and store backpacks would be nice? You could designate an area close to the door for recycling to keep the clutter out of your home. Or wouldn't it be cool to have a workbench/entertainment zone to build and repair things and also have a good time with your friends? Garage's today have taken a step up from how your grandfather used his.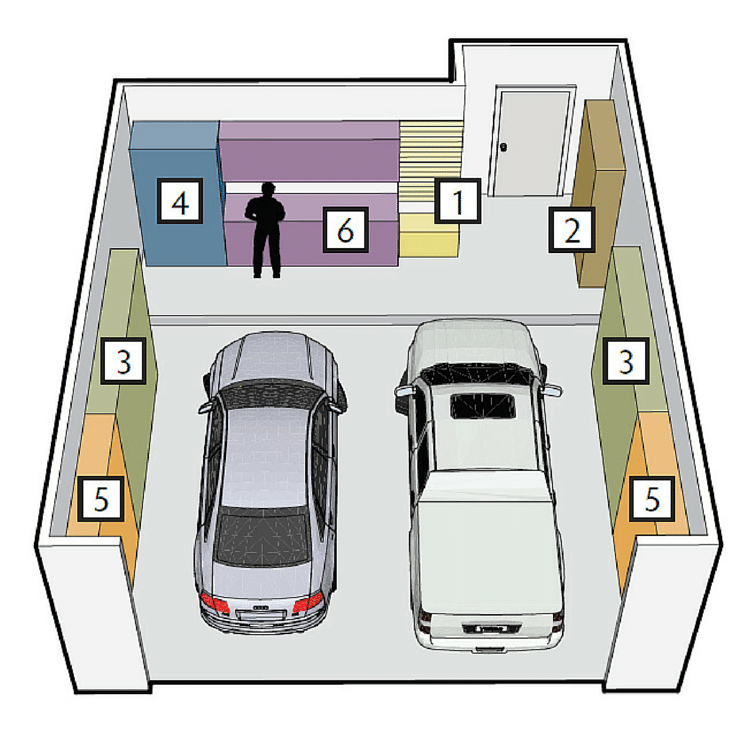 So the top post is about "deadly sins" – so what does that tell us about humanity – ha! Ha! In all seriousness there are a lot of mistakes made in closet design (especially when the people "building" the closets have no knowledge whatsoever in how to design them to make YOUR closet easier to use based on your needs). This article looks at how to design a walk in closet so you can actually see your shoes, the spacing is pre-determined to get the maximum amount of storage into the minimum spacing and even how to use ergonomics to improve the design.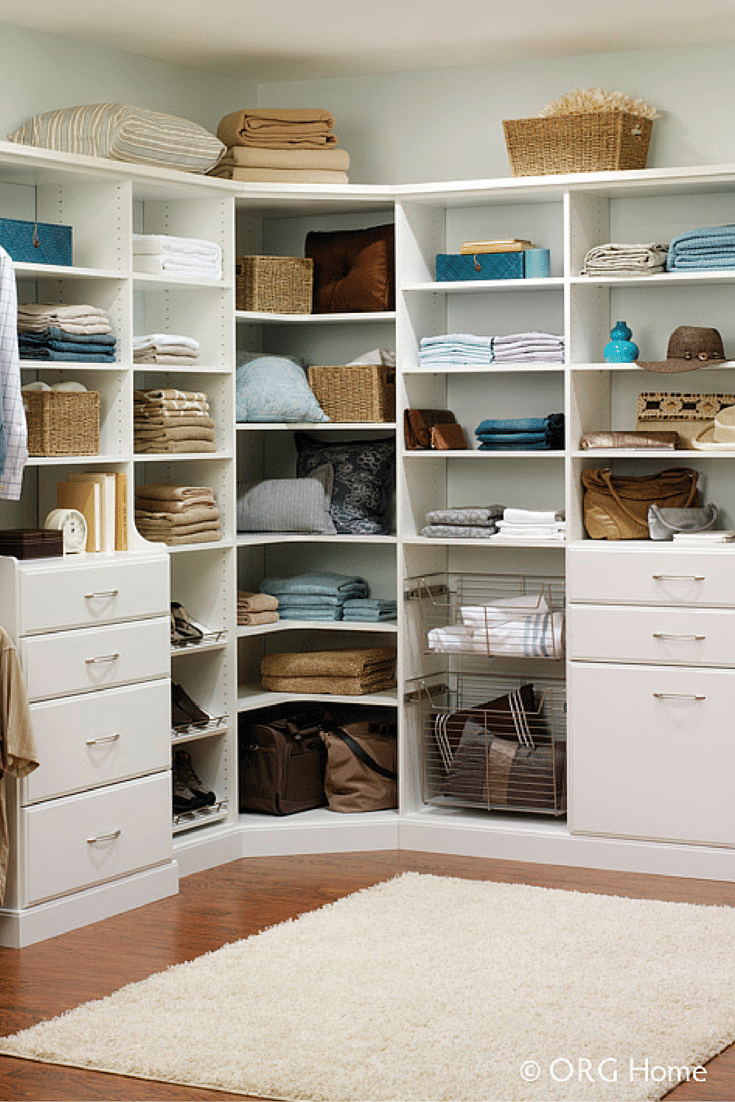 Conclusion
Thanks for taking the time to read my blog posts in 2016. My goal was to make them practical and even inject a little of my wacky personality in along the way.

I'm excited to continue this journey of learning and sharing in 2017. I'll be doing some articles which profile some

Columbus custom closet

projects our Innovate Home Org division has completed. I will also be looking at what's hot and new in organization from 2 events I will be attending (the International Builders Show in January and the Cabinets and Closet Conference in April). There is so much to learn I sometimes think my mind may explode!

If I – or a member of my team – can help you with a closet organizer, garage cabinetry, laundry or pantry project we would be delighted to help and even work with you on a

free 3D design

. Here's to an exciting, safe, loving and prosperous 2017!

For assistance with a Columbus closet organizer project call Innovate Home Org at 614-545-6888. For a Cleveland custom closet call 216-658-1290.

I want to thank you SO MUCH for your support in reading my Professionally Organized blog this year. When I launched this blog in mid April I had to ask myself if I was nuts for writing articles on two blogs per week (this home organization blog and my
---
Tags: closet blog, closet blogs, closet island, closet organizers, Columbus closet organizer, Columbus garage cabinetry, Columbus home organization, Columbus laminate closet, Dublin closet, Dublin closet organizer, floor mounted closet, garage cabinetry, home organization, laminate closet, organization blog, organization trends, tiny home storage, top organization posts 2016, walk in closet design, wall hung closet